On Monday, 3 January, the Abraham Lincoln Carrier Strike Group (CSG) departed on a regularly scheduled deployment in support of global maritime security operations, according to the US Navy.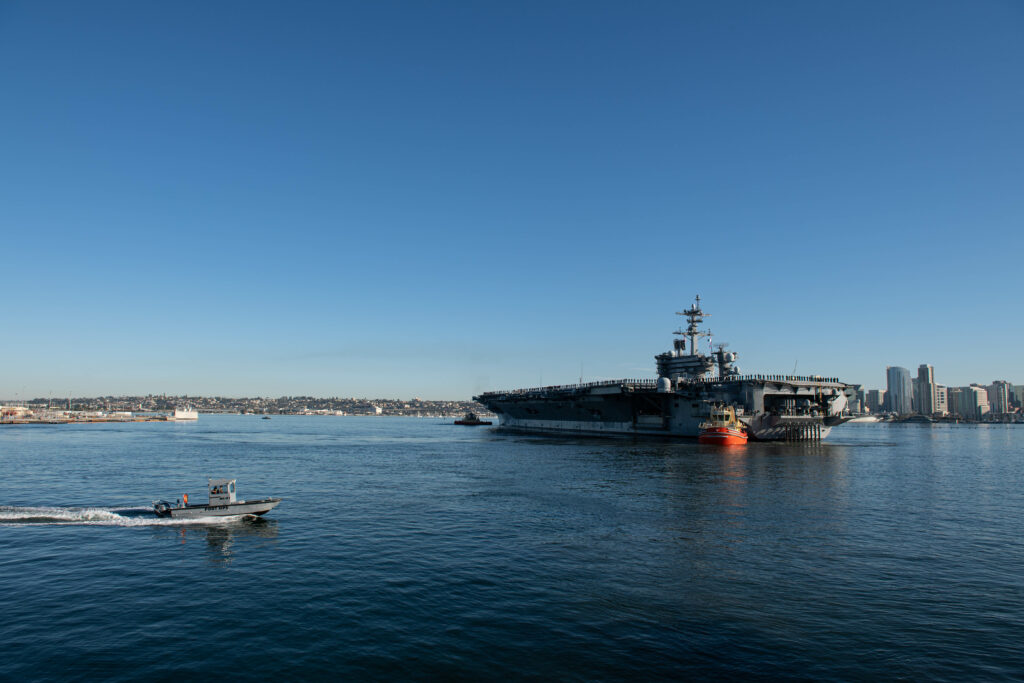 The Abraham Lincoln CSG is led by the command staff of CSG 3 and consists of Nimitz-class aircraft carrier USS Abraham Lincoln (CVN 72), Carrier Air Wing (CVW) 9, the guided-missile cruiser USS Mobile Bay (CG 53), and the guided-missile destroyers of Destroyer Squadron 21 (DESRON 21) – USS Fitzgerald (DDG 62), USS Gridley (DDG 101), USS Sampson (DDG 102) and USS Spruance (DDG 111).
As informed, the units of the Abraham Lincoln CSG began their pre-deployment training cycle back in April 2021 and recently completed a month-long integrated exercise where Commander, U.S. 3rd Fleet certified the strike group for deployment.
"These sailors are … professionals who have trained exceptionally hard to ensure they are ready for any operational obligations required of us on deployment", said Capt. Amy Bauernschmidt, Abraham Lincoln's commanding officer. "They are absolutely prepared for today's deployment, and I have no doubt they will represent our nation proudly as we defend our national interests".
To remind, in August 2021, Amy Bauernschmidt took over the command of Abraham Lincoln from Capt. Walt "Sarge" Slaughter, becoming the first woman to lead an aircraft carrier in the US Navy history.
Photo: Nimitz-class aircraft carrier USS Abraham Lincoln (CVN 72) transits San Diego bay for a regularly-scheduled deployment. (U.S. Navy/MC1 Kelby Sanders)