Russian sub hit UK frigate sonar in North Atlantic
A Russian submarine collided with a Royal Navy vessel while on patrol in the North Atlantic in late 2020.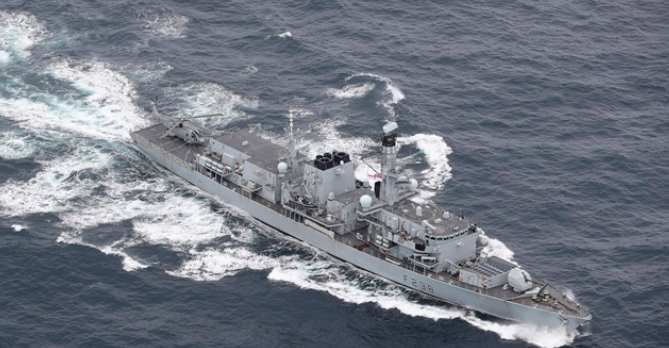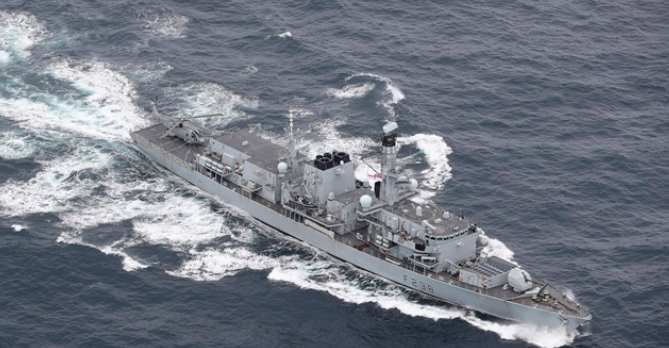 HMS Northumberland (F238), the UK's Type 23 frigate, had been searching for the submarine in the Arctic Circle after the Russian Navy vessel disappeared from the Royal Navy ship's radar.
The submarine then accidentally hit the warship's sonar equipment.
"In late 2020 a Russian submarine being tracked by HMS Northumberland came into contact with her towed array sonar," local media cited a spokesperson of the UK Ministry of Defence (UK MOD) as saying.
"The Royal Navy regularly tracks foreign ships and submarines in order to ensure the defence of the United Kingdom."
The crew of the 1994-commissioned frigate was forced to abort the mission and return to a Scottish port for repairs.
It is not known whether the submarine suffered any damages.