US Navy's VINCSG and ESX ARG complete joint operations in South China Sea
The US Navy's Carl Vinson Carrier Strike Group (VINCSG) and Essex Amphibious Ready Group (ESX ARG) have completed joint expeditionary strike force training operations in the South China Sea to strengthen naval readiness and interoperability in the Indo-Pacific region.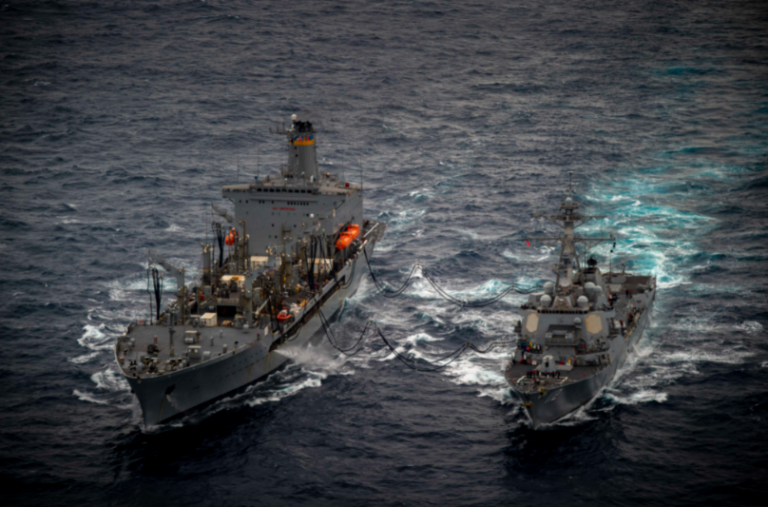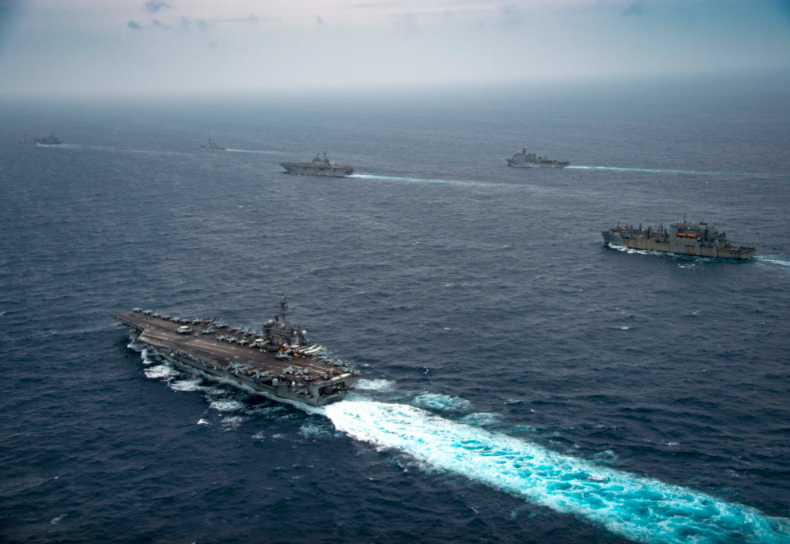 As informed, the training operations included integrated maritime strike missions, maritime interdiction operations, anti-submarine warfare, replenishment-at-sea and formation maneuvering/navigation operations.
The ESX ARG has brought a host of Marine Corps air support to the operations including the "White Knights" of Marine Medium Tilt Rotor Squadron 165 (Reinforced) and the "Black Sheep" of Marine Attack Squadron (VMA) 214. The group is the first amphibious group to operate alongside the "advanced Air Wing of the Future" (CVW 2). CVW-2 is currently embarked aboard USS Carl Vinson (CVN 70).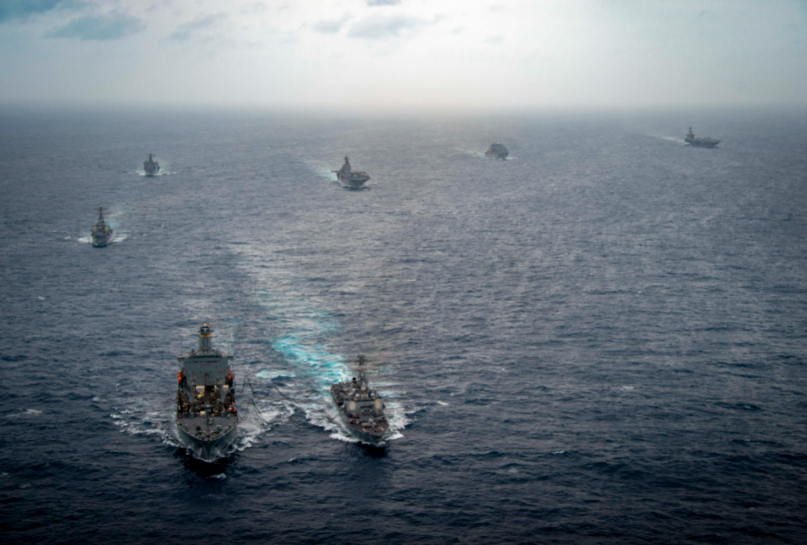 Specifically, the advanced Air Wing of the Future includes the capabilities of the F-35C Lightning II, operated by the "Argonauts" of Strike Fighter Squadron (VFA) 147 and the CMV-22B Osprey, operated by the "Titans" of Fleet Logistics Multi-Mission Squadron (VRM) 30. Vinson, the flagship of VINCSG deployed in August 2021.
"Our opportunity to conduct integrated operations with Carl Vinson Carrier Strike Group this past week showcases the U.S. Navy's commitment to defending regional stability in the Indo-Pacific not only through our combined expertise and experience but through the differing capabilities of U.S. Navy big deck platforms," said US Navy Capt. Karrey Sanders, commodore of Amphibious Squadron (PHIBRON) 1.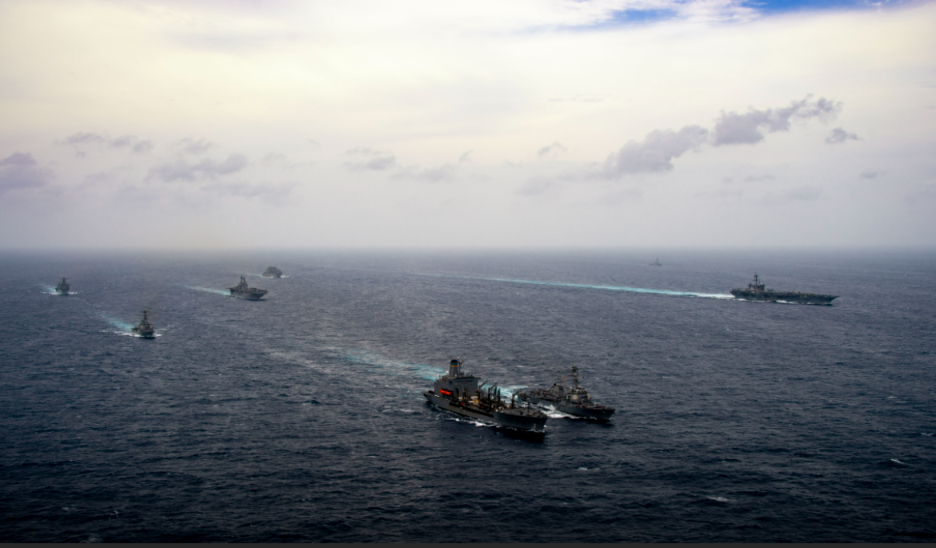 PHIBRON 1 ships operating alongside VINCSG in the South China Sea includes landing helicopter dock USS Essex (LHD 2) and amphibious dock landing ship USS Pearl Harbor (LSD 52).
On the other hand, participating VINCSG units included aircraft carrier USS Carl Vinson (CVN 70), Ticonderoga-class guided-missile cruiser USS Lake Champlain (CG 57), and three Arleigh Burke-class guided-missile destroyers of Destroyer Squadron (DESRON) 1.
Additionally, nine squadrons of CVW-2 deployed aboard Vinson last August.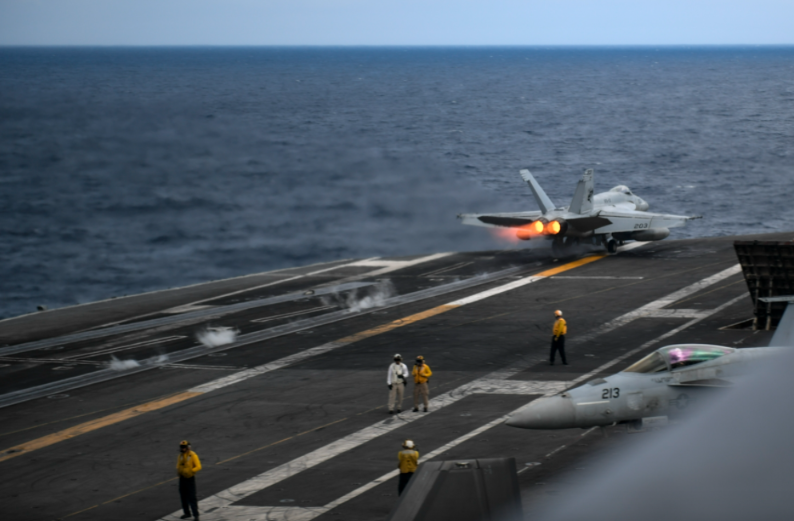 VINCSG and ESX ARG are deployed to the U.S. 7th Fleet area of operations in support of a free and open Indo-Pacific region.
Prior to rendezvousing with VINCSG, ESX ARG recently operated in the Gulf of Aden.