Israel inks $3.4B deal with TKMS to buy three submarines
Israel's Ministry of Defense has signed a deal with German company ThyssenKrupp Marine Systems to build three new submarines for the Israeli Navy.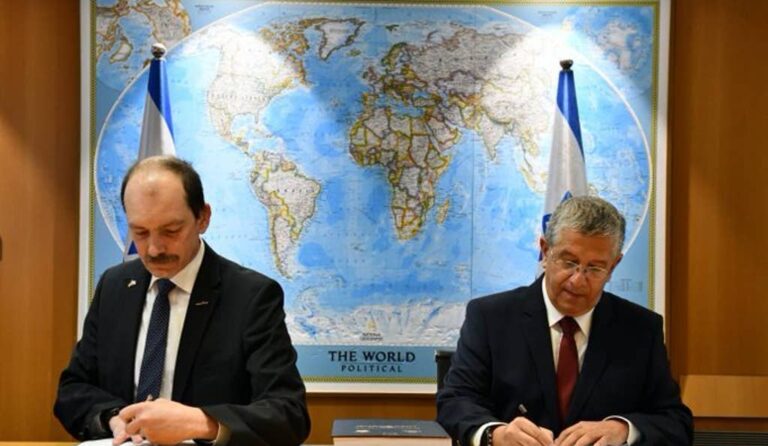 The contract, worth €3 billion ($3.4 billion), was signed today. The two countries also signed a strategic cooperation agreement worth more than €850 million ($965 million), Israel's MoD revealed.
"I would like to thank the German government for its assistance in advancing the agreement and for its commitment to Israel's security," Defense Minister Benny Gantz commented.
"I am confident that the new submarines will upgrade the capabilities of the Israeli Navy, and will contribute to Israel's security superiority in the region."
The vessels in question are Dakar-class submarines that will be of a completely new design and be specifically engineered to fulfill the operational requirements of the Israeli Navy. The three submarines will replace the first batch of Dolphin-class submarines.
Before the contract comes into effect, thyssenkrupp Marine Systems will have to hold intensive talks with its suppliers.
In preparation for the expected order, the German company had already agreed to investments of about €250 million in 2019. Kiel is thus securing its location as an international center of competence for conventional submarine construction. The construction of a new shipbuilding hall and a fuel-cell production facility is already visible on the shipyard site.
According to the country's officials, the first submarine is scheduled to be delivered within nine years.
In July last year, TKMS delivered two SA`AR 6-class corvettes to the Israeli Navy. The company built the ships in a joint venture with German Naval Yards Kiel.
"In the last joint project with the Israeli Navy, the SA'AR-6 project, we delivered four corvettes on time and within budget. In this respect, we are very much looking forward to working with our longstanding partner again," Rolf Wirtz, CEO of TKMS commented.
"We, as thyssenkrupp Marine Systems and Germans, are honoured and proud to continue the long cooperation – spanning decades – with the Israeli Ministry of Defence and the Israeli Navy. The new class of submarine will provide Israel with the most advanced capabilities, based on an innovative, cutting-edge technology."