Spanish shipbuilding company Navantia has completed safety tests during mooring trials for S-80 submarine Isaac Peral (S-81) built for the Spanish Navy.
As disclosed, the safety tests were performed the last couple of days at the Navantia's Cartagena facilities, where the S-81 has been built and is undergoing its port tests.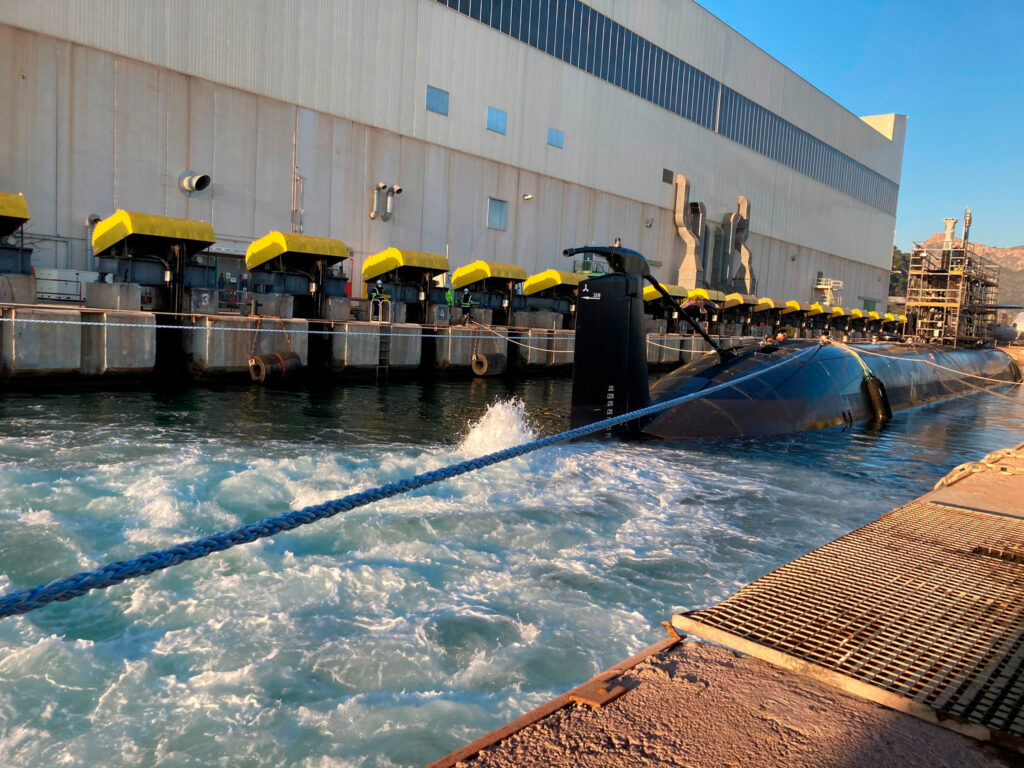 The mooring trials allow the company to verify the submarine's propulsion while the vessel is moored at the dock. For this to happen, checks are carried out, both locally and remotely, from the Integrated Platform Control System (SICP) and also, both in normal and emergency conditions.
The vessel underwent the trials after completing the first five safety checks, including starting of diesel generators and charging of the batteries.
The submarines belonging to this class feature an overall length of 80.8 meters, a diameter of 7.3 meters, and a submerged displacement of around 3,000 tonnes. They include the integrated combat system and platform control system developed by Navantia Sistemas.
The first sailing is scheduled for early 2022 and delivery to the Spanish Navy in early 2023.