Belgium Naval & Robotics tests LARS for Belgian-Dutch minehunter program
The solution for rallying, recovering, maintaining and launching surface drones (Launch and recovery system-LARS) developed by Belgium Naval & Robotics, Naval Group and ECA Group has been successfully tested as part of Replacement Mine Counter Measure (rMCM) program.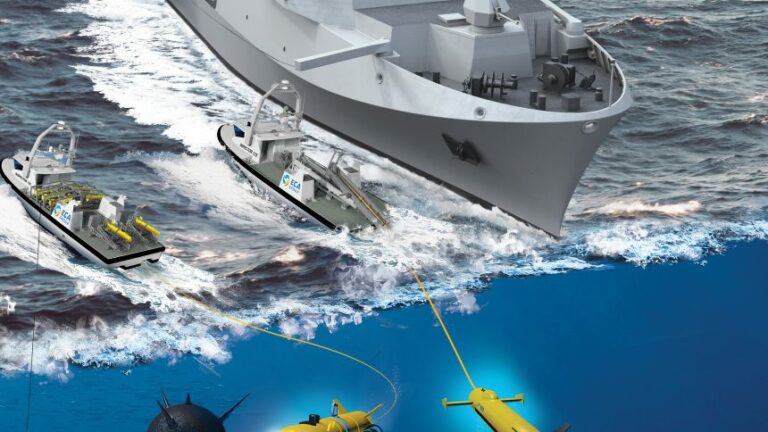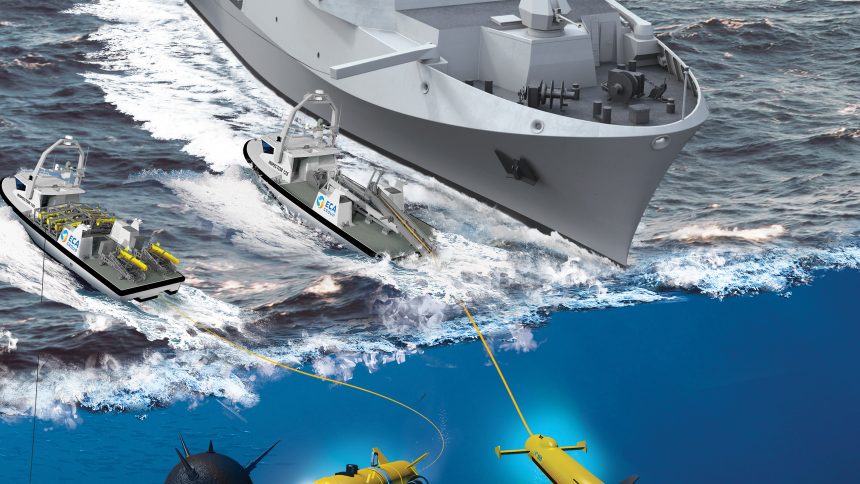 As informed, the industrial tests were conducted in Toulon on 13 January. A demonstration of the deployment and recovery operation of the fully remotely operated unmanned surface vehicle (USV) was carried out. The presentation of the test results took place in the presence of the Royal Belgian and Dutch navies as part of the rMCM program.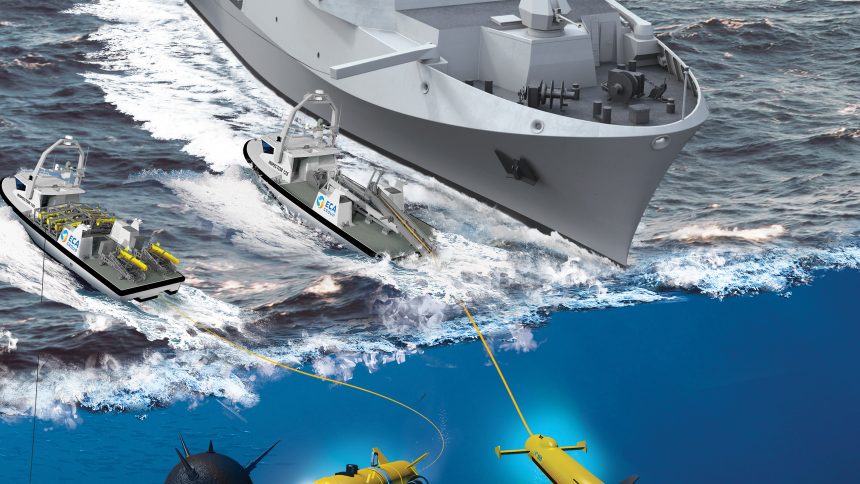 The tests brought together for the first time four subsystems designed by the consortium and allowed them to be tested in real conditions on the VN Rebel, a specially chartered vessel:
The LARS: equipped with automated arms that equip the two sides of the ships, it works like an elevator, allowing the launching and recovery of the floating dock that hosts the drones.
The floating dock: a "cradle" for hosting surface drones (USV). This system makes it possible to limit the swing phenomena by working in a combined and automated way with the kinematics of the gantry combining guide arms, winches and a synchronized system of absorption. Once lifted on board, the dock allows maintenance and reconfiguration of the USV without having to move it.
The security system: allows the drones to be locked in the floating dock. Securing the drones in their dock limits the need to move them for reconfiguration and maintenance.
The drone: ECA Group's USV INSPECTOR 125 allows the deployment and recovery of an A-18 underwater drone, T-18 towed sonar, influence mine sweep integrating magnetic, electric and acoustic modules.
The industrial tests mobilized up to thirty consortium employees and made it possible to test this innovative technical solution up to sea state 4/5, 40 knots of wind and by day and by night, according to the company.
The new naval ships ordered by the Belgian and Dutch navies will be equipped with twenty-four of these solutions.
The analysis and processing of the information collected are expected to enable the solution to be finalized and the production of the system to be launched in the second semester of 2022.
The contract for the construction of twelve mine countermeasure (MCM) vessels of the Belgian-Dutch minehunter program was awarded in 2019. French defense contractor Naval Group held a keel-laying ceremony for the first vessel last December.