Dstl, UK and US navies test autonomous maritime asset protection system
Working with the Royal Navy, industry partners, and the US Naval Undersea Warfare Centre, the UK's Defence Science and Technology Laboratory (Dstl) has conducted research to improve detection, tracking, classification and defeat capabilities against surface and subsurface threats using autonomous systems.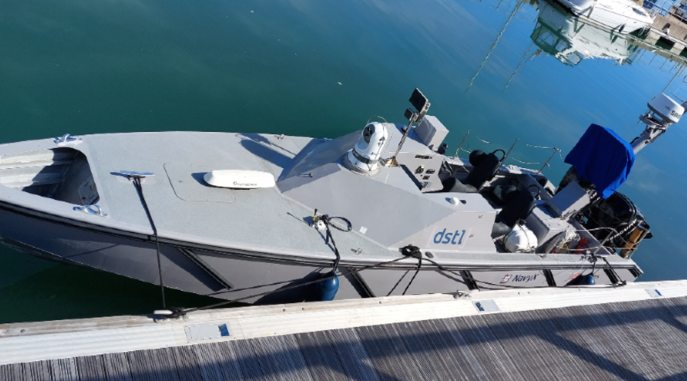 As disclosed, the autonomous maritime asset protection system (AMAPS) was used together with the traditional system. Dstl worked collaboratively with an industry consortium comprising QinetiQ, SeeByte, L3 Harris ASV, and Thales, to develop a concept demonstrator based on open architectures and autonomous systems.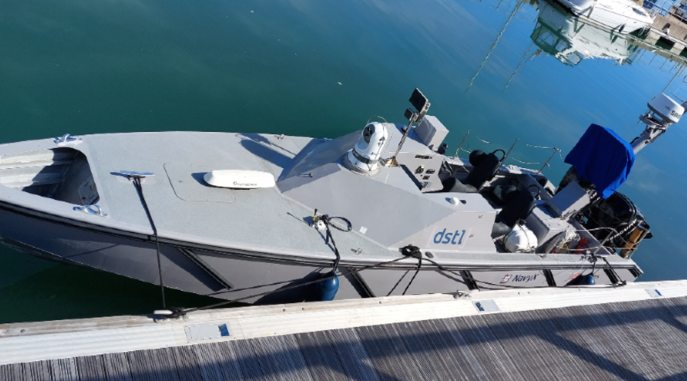 Specifically, this demonstrator was tested in a synthetic environment to ensure the viability of the concept before experimentation during a two-week trial in Portland Harbour in October 2021. It was conducted using Dstl's containerized system and the maritime autonomy surface testbed vessel MAST-13.
"We have progressed maritime Artificial Intelligence/machine learning by developing apps that enable multiple UXVs to be command and controlled from a single operator to protect assets," Dstl Programme Manager, Alasdair Gilchrist MBE, said.
Different levels of autonomy were evaluated, enabling a better assessment of the role that maritime autonomous systems can play in protecting vulnerable assets while also furthering understanding of the current maturity of the technology.
The trial successfully demonstrated end-to-end autonomy with the remote operation of a long-range acoustic device and firing of a vessel arrestor system with the aim to stop a suspect craft, according to the statement.
Gilchrist concluded that the research showed the benefit of integrating multiple sensors, fixed and on uncrewed vessels (UXVs), into a common tactical picture to aid command decisions.
AMAPS is part of a joint program between the Naval Undersea Warfare Center (NUWC) Division Newport and the Dstl. The AMAPS program seeks to develop a unified system that can respond to both surface and underwater threats and enhance the autonomy of system components wherever possible.
Future trials will look to stress the system with the aim to assess robustness while completing interoperability tests with the US that were impacted by COVID-19.