First Musherib-class OPV delivered to Qatari Emiri Navy
Italian shipbuilding company Fincantieri has delivered the first Musherib-class offshore patrol vessel built for the Qatari Emiri Navy.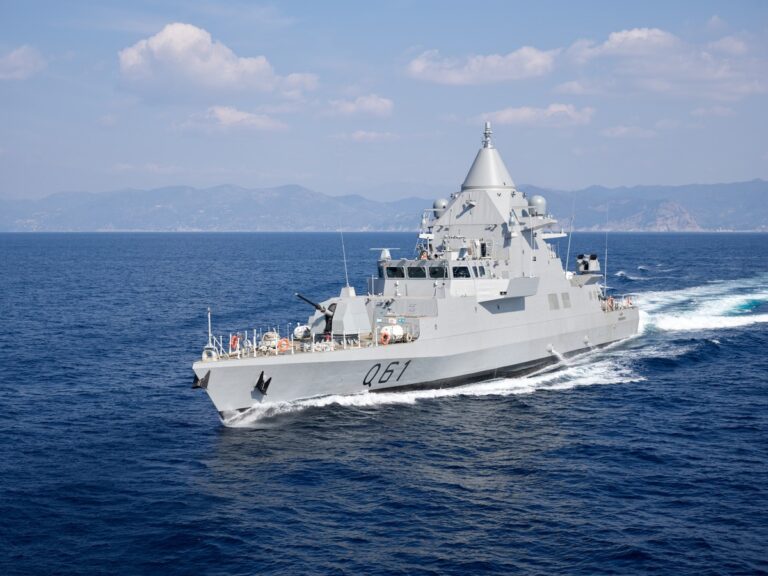 As disclosed, the delivery ceremony was held on 31 January at the company's Muggiano (La Spezia) shipyard. The company started the construction of the vessel back in 2019, while the launching ceremony took place in 2020.
The new OPV features a length of 63 meters, a width of 9.2 meters and has a maximum speed of 30 knots. It will accommodate as many as 38 crew members.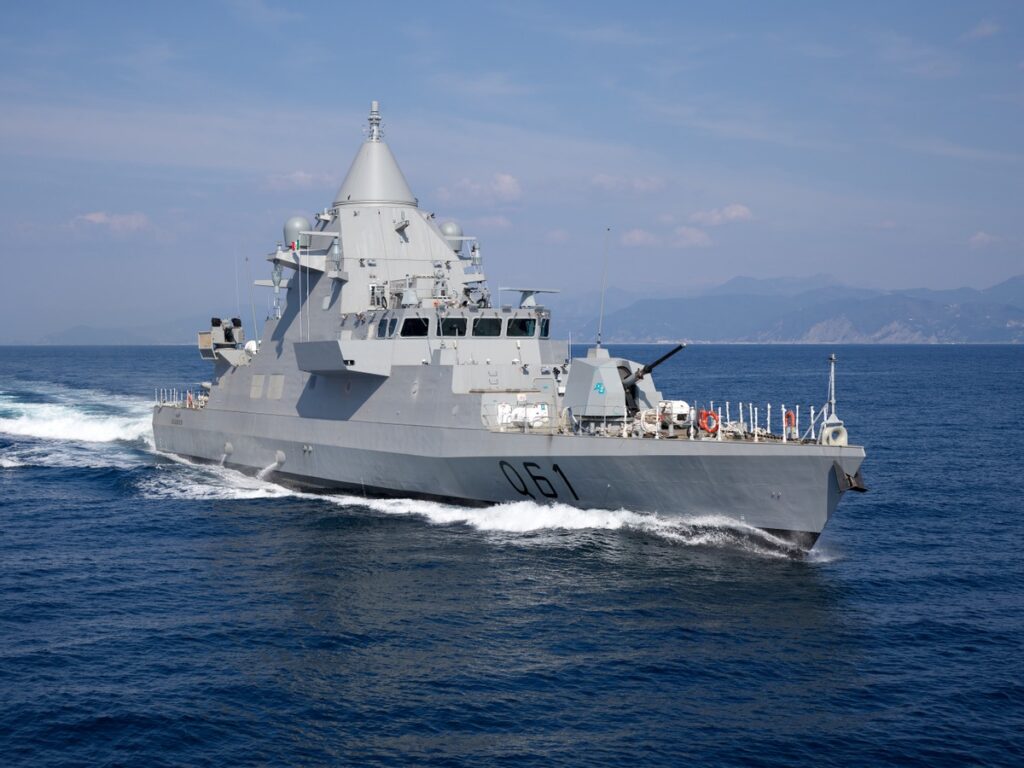 Specifically, the propulsion system has four variable pitch propellers, two to starboard and two to the left, each in line with a diesel propulsion engine. Furthermore, the vessel will be capable of operating a rigid hull inflatable boat (RHIB) through a crane located at the stern.
The contract, worth for Fincantieri nearly €4 billion, envisages the supply of seven surface vessels, including four corvettes, one amphibious vessel (landing platform dock), and two patrol vessels as well as support services in Qatar for further 10 years after the delivery of the vessels.
 The first Al Zubarah-class corvette out of four vessels ordered by the Qatari Ministry of Defence under the national naval acquisition program was delivered by Fincantieri in October last year.
The unit, designed consistent with the RINAMIL rules, will be highly flexible and capable of fulfilling different kinds of tasks, from surveillance with sea rescue capacities to being fighting vessels. Furthermore, the corvettes will be capable of operating high-speed boats such as rigid hull inflatable boat (RHIB) through lateral cranes or a hauling ramp located at the far stern. The flight deck and hangar are sized for hosting one NH90 helicopter.