DMTC, BAE Systems team up on naval shipyard tech to support Hunter-class frigate program
Viktoria-based company DMTC Limited has joined forces with BAE Systems Maritime Australia, ANSTO and the University of Wollongong to develop advanced welding technologies for use on naval shipbuilding programs such as the Hunter-class frigate program.
As informed, the collaboration between the industry, research and academic organizations will take place over two years. It is expected to result in production efficiencies in the construction of complex warships. This will be done by incorporating artificial intelligence to reduce weld rejection rates, increase throughput and improve workforce skills in shipbuilding, according to the company.
Specifically, the research will focus on an optimal model that improves structural analysis to reduce "distortion" in the welding of units and the 22 blocks that make up each Hunter-class frigate.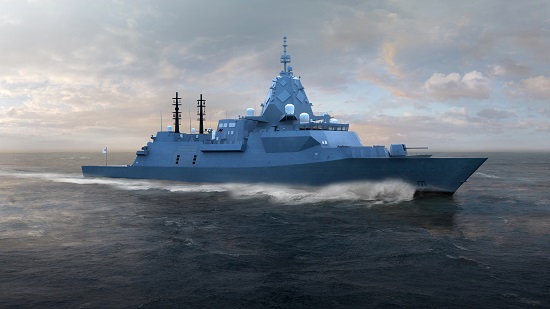 The technology is expected to support BAE Systems Maritime Australia's work to design and build nine next-generation anti-submarine warfare frigates for the Royal Australian Navy as part of the SEA 5000 project.
Significant investment in technology development at the Osborne Naval Shipyard has already been done through advanced robotics, additive manufacturing and Industry 4.0 utilisation.
However, the partners believe this phase of research and development could identify opportunities to further automate and optimize weld sequencing, which is critical in ensuring the stability and life of welded structures such as steel bulkheads and panels.
Jim Cuthill, operations director and shipyard general manager, BAE Systems Maritime Australia, stated the project would be "transformative" for block production across the shipyard.
"We're excited by the opportunities this will enable as we move towards full production for the Hunter frigate program and establish a continuous naval shipbuilding capability in Australia," Cuthill pointed out.
"One of the hallmarks of DMTC's approach, and it's really the essence of innovation, is to constantly look to facilitate the rapid adoption and application of technology, including in new areas of endeavour. This project is a good example, with its blend of fine-tuning existing technologies and developing novel optimisation methods that are unique to the shipyard," Mark Hodge, CEO of DMTC, concluded.
To remind, BAE Systems Australia completed the structural manufacturing of the first prototyping unit built for the Hunter-class frigate program last October.
The new frigate program is expected to replace the Australian Navy's Anzac-class frigates. Construction is expected to begin in 2022, with the first of nine vessels to enter service in 2031.