Multinational maritime exercise Cutlass Express 2022 kicks off
Maritime forces from East Africa, West Indian Ocean nations, Europe, North America, and several international organizations began the multinational maritime exercise Cutlass Express 2022 (CE22) with an opening ceremony held in Djibouti on 6 February.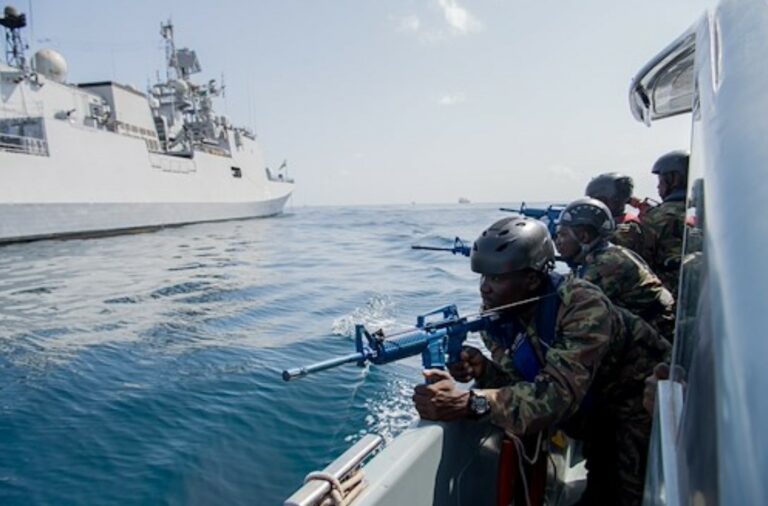 CE 22, sponsored by US Africa Command and led by US Naval Forces Europe-Africa/US Sixth Fleet (NAVEUR-NAVAF/C6F), assesses and improves combined maritime law enforcement capacity, promotes national and regional security in East Africa, and increases interoperability between the US, African nations, and international partners.
The exercise begins with an in-port training period followed by at-sea scenarios and concludes with a senior leadership symposium. The underway portion of the exercise tests the ship's abilities to conduct maritime interdiction operations (MIO) by boarding teams against simulated suspect vessels, detecting illicit activity, and follow-on evidence collection procedures, according to the navy officials.
Participating nations in Cutlass Express 2022 include Comoros, Djibouti, Georgia, India, Kenya, Mozambique, Rwanda, Seychelles, Somalia, Tanzania, United Kingdom, and United States. Interpol, the US Coast Guard, the US Department of Homeland Security, the US Department of Justice, and the United Nations Office on Drugs and Crime are also participating in the exercise.
"The valuable operational experience gained during Cutlass Express contributes to participating countries' ability to suppress and counter illegal activities, including piracy, arms trafficking, human smuggling, and drug trafficking," said Jonathan Pratt, US Ambassador to Djibouti.
"Our participation together over the next 12 days is key to help us strengthen our relationships and recommit to the principles that guide this partnership—adherence to rule of law and the capacity to disrupt illicit maritime activity."
This year's exercise leverages the recently adopted Jeddah Amendment to the Djibouti Code of Conduct, of which 14 nations are signatories, as a framework for exercising information sharing practices and enforcing marine rule of law. Specifically, the participating nations will be testing their ability to detect or disrupt illicit trafficking, piracy, illegal fishing, as well as search and rescue situations.
CE22 will be linked with US Naval Forces Central Command's International Maritime Exercise (IMX), eliminating regional seams and increasing US global capabilities and interoperability.
CE 22 is one of three US Naval Forces Europe-Africa/US Sixth Fleet-facilitated regional exercises undertaken to provide African forces and international partners with collaborative opportunities on comprehensive maritime security concerns.