UK's fifth Astute-class sub one step closer to commissioning
The Royal Navy's fifth Astute-class submarine, HMS Anson, has successfully come through her first dive in the safety of a dock in Barrow.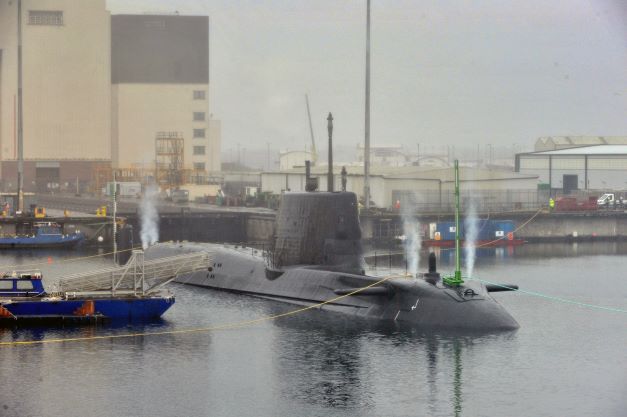 As informed, the trim dive – carried out over two days – allows architects, experts and engineers to calculate the boat's precise weight, stability and center of gravity, all key factors in the submarine's performance when it formally enters service with the Royal Navy's submarine flotilla.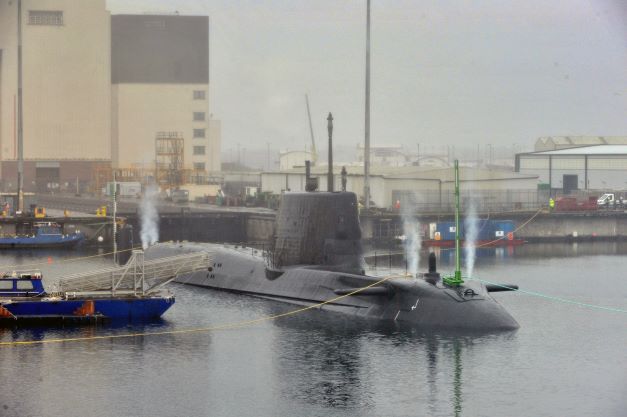 The operation saw Anson submerge completely beneath the surface of the water while the crew tested onboard systems.
The dive is a slow process as the 60 crew, engineers and shipwrights check for the hull's watertight integrity and move around trollies collectively carrying 16 tonnes of lead weights so naval architects can confirm the stability of the 97-meter-long nuclear submarine at sea.
This successful exercise proved the safety and stability of the 7,400-tonne submarine.
"The start of the trim and basin dive is a key step in the commissioning of HMS Anson," said the boat's first Commanding Officer, Commander David 'Bing' Crosby.
"This successful first dive of the RN's newest Fleet submarine is a direct result of weeks of intense, driven, joint team progress."
Initial feedback from the test dive is a resounding "thumbs-up", allowing the team to push ahead with the remainder of its testing and commissioning program, preparing the boat for the maiden voyage.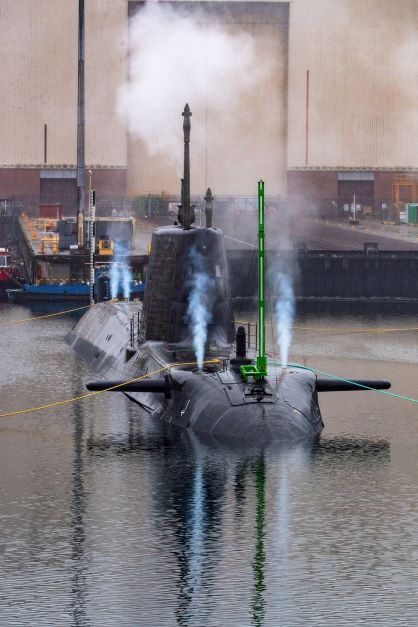 John Moorby, BAE Systems Submarines Astute Programme Director, hailed "a significant milestone in the submarine's test and commissioning phase."
He added: "It demonstrates the continued successful collaboration between BAE Systems, the Submarines Enterprise, and our suppliers on delivering this national endeavour for the UK Royal Navy."
Anson was officially named in December 2020 and launched in April 2021. HMS Astute, HMS Artful, HMS Ambush and HMS Audacious are already in service with the Royal Navy. The sixth and seventh Astute submarines, Agamemnon and Agincourt, are at different stages of construction at the Barrow shipyard.

As well as the Astute Class, BAE Systems is delivering the Dreadnought submarines for the Royal Navy and undertaking early phase concept design work on the replacement for the Astute class.