Largest maritime exercise in Middle East involving nearly 50 ships comes to an end
International Maritime Exercise (IMX) 2022, an 18-day biennial naval training event led by US Naval Forces Central Command, concluded on 17 February.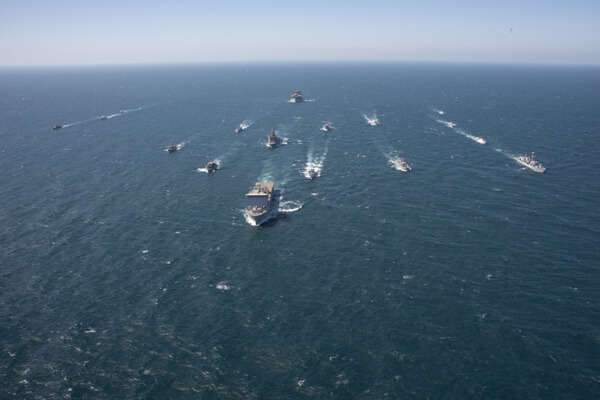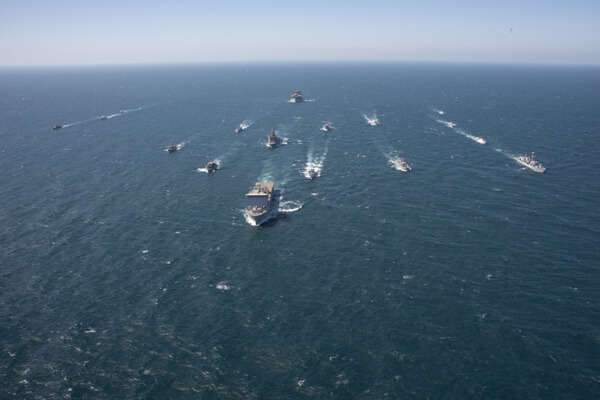 The exercise started on 31 January during a ceremony at US 5th Fleet's headquarters in Bahrain. More than 9,000 personnel and nearly 50 ships operating across two regions participated in IMX/CE 2022. The event was also the largest unmanned exercise in the world, involving more than 80 unmanned systems from 10 nations.
"IMX/CE 2022 provided a unique opportunity to navies from across the globe, maritime organizations and communities to demonstrate global resolve to preserve the rules-based international order," said Pakistan Navy Commodore Vaqar Muhammad, deputy commander of the exercise.
IMX/CE 2022 incorporated training operations on mine countermeasures; visit, board, search, and seizure; and mass casualty response, among others.
During the exercise, US Naval Forces Central Command (NAVCENT) started operating the Saildrone Explorer unmanned surface vessel (USV) in the Arabian Gulf, expanding the US 5th Fleet's integration of new unmanned systems.
The exercise established a combined task force to incorporate unmanned systems and artificial intelligence. It also included flight training and ship gunnery and passing exercises, and an international senior leadership summit before concluding with the closing ceremony.
The commercial shipping industry also participated. IMX/CE 2022 set up a joint shipping coordination center led by a multinational team to interface between naval and merchant vessels.
IMX/CE 2022 was the seventh drill of IMX since its establishment in 2012.
Follow Naval Today on: