US Navy's lead Ford-class aircraft carrier completes PIA, prepares for 1st deployment
US Navy's aircraft carrier USS Gerald R. Ford (CVN 78) successfully completed sea trials off the coast of Virginia this week, marking the successful conclusion of its inaugural planned incremental availability (PIA).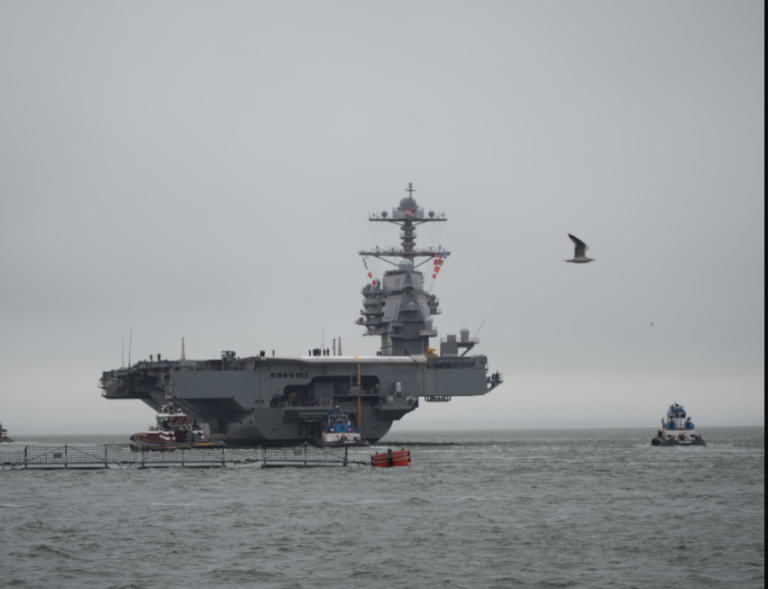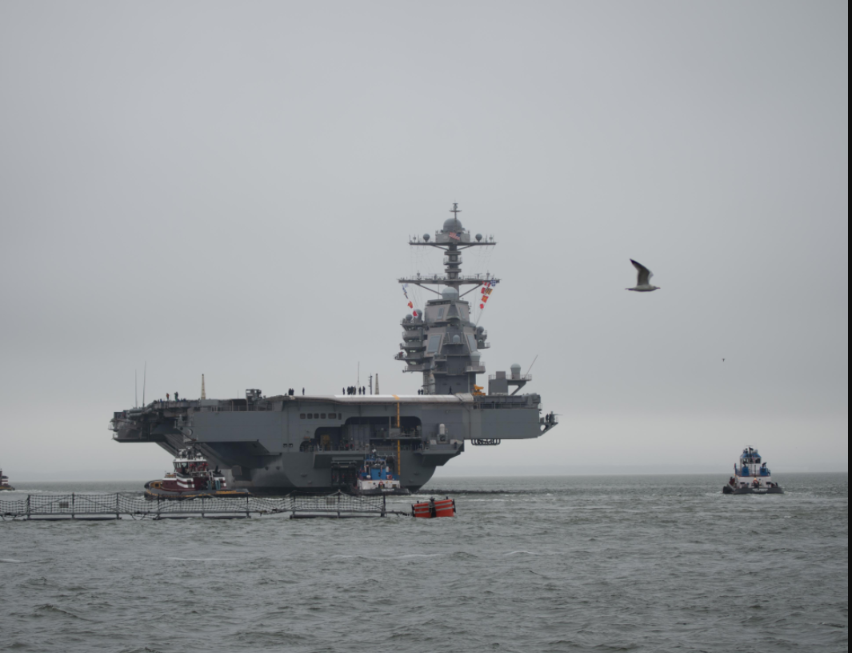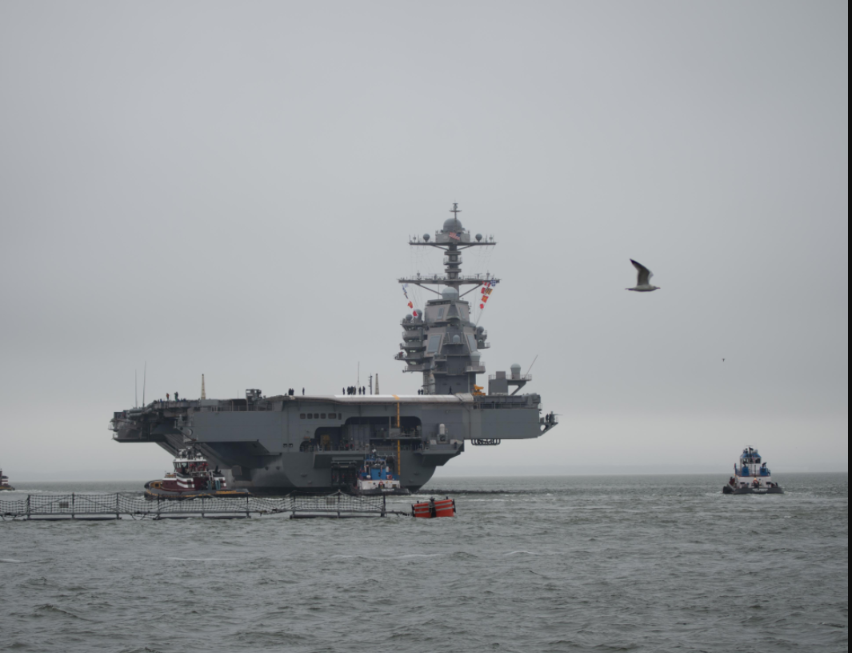 The milestone follows six months of modernization and maintenance work at Huntington Ingalls Industries-Newport News Shipbuilding in Newport News, Virginia.
On 28 February, the ship sailed to its home at Naval Station Norfolk, where its crew will begin several months of training and certification in preparation for the ship's first deployment in fall 2022.
The first-of-class aircraft carrier entered PIA in September 2021, after completing full ship shock trials (FSST) off the coast of Mayport.
USS Gerald R. Ford and its crew performed well during shock trials, conducting three explosive events using live ordnance on 18 June, 16 July, and 8 August, according to the navy.
The navy collects data from shock trials to validate a ship's shock hardness and ability to sustain operations in a simulated combat environment under extreme conditions.
At the start of the ship's PIA, teams conducted detailed inspections, assessing potential damage sustained during FSST.
The US Navy had conducted shock trials on the Nimitz-class carrier USS Theodore Roosevelt (CVN 71) in 1987, and used those results plus other modelling and simulation to estimate the potential impact from the explosive events on the overall PIA workload. FSST-related repairs during Gerald R. Ford's PIA proved fewer than anticipated.
"Ford required only 20 percent of the repair work we saw with TR," said Rear Adm. James P. Downey, program executive officer for aircraft carriers.
He added that of the required FSST-related repairs, about 85 percent were completed by ship's force, as opposed to work that needed to be completed by the shipyard.
While completing these repairs during the PIA, the navy-industry team also performed required modernization and maintenance on CVN 78.
The Gerald R. Ford-class aircraft carriers incorporate new technologies such as electromagnetic catapults and weapons elevators, a redesigned flight deck and island, and more than twice the electrical capacity of Nimitz-class carriers.
"Historically, about 40% of modernization work on Nimitz-class carriers goes into rip out, which involves cutting and welding," said Downey.
"The Navy specifically designed Ford with a flexible infrastructure, so you can build in new capabilities to enhance system integration that facilitate immediate operational gains for the warfighter."
Preparing for first deployment
Four months into the PIA, the navy-industry team turned over to CVN 78's crew the ship's 11th and final advanced weapons elevator (AWE), marking a significant milestone for one of the ship's most complex new technologies.
USS Gerald R. Ford-class AWEs employ electromagnetic motors as opposed to more labor-intensive, hydraulic systems, which enables fewer sailors to move ordnance safely from weapons magazines to the flight deck.
In the coming months, USS Gerald R. Ford will prepare for its upcoming deployment.  
The ship will embark on its air wing, CVW-8, and will begin rounds of system qualification tests, flight deck certification, three phases of air warfare training, and a combat systems operational readiness evaluation.
Ford's Commanding Officer, Capt. Paul Lanzilotta, says the crew is ready to resume their accelerated pace of training and operations, critical in bringing the ship to operational readiness.
"Sea trials demonstrated, without a doubt, that the PIA was successful, enabling live interaction on the high seas with hundreds of upgraded systems and processes," Lanzilotta emphasized.
To remind, US Navy officials revealed earlier on that the ship is expected to be deployed by fall this year.
Follow Naval Today on: