The University of Maine Advanced Structures and Composites Center has achieved a milestone in composite manufacturing with the production of two 3D-printed prototype logistics vessels for the US Department of Defence (DoD).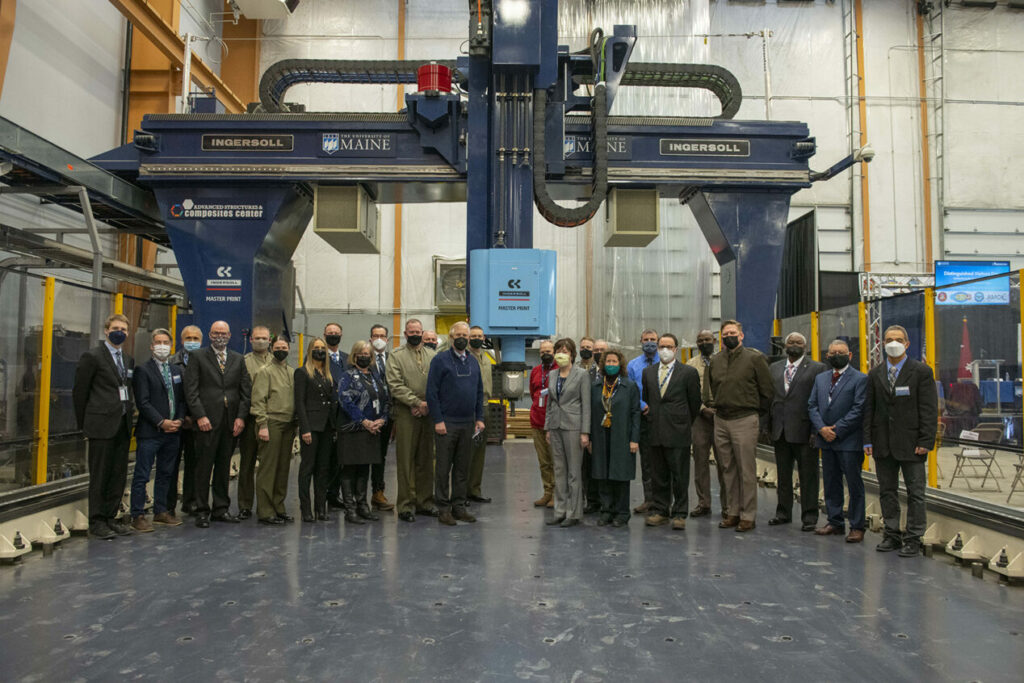 Marine Corps Systems Command's Advanced Manufacturing Operations Cell (AMOC), in collaboration with the UMaine Composites Center, used advanced manufacturing techniques to successfully develop the expendable polymeric composite ship-to-shore vessels.
The longer of the two vessels, the largest ever 3D-printed, simulates ship-to-shore movement of 20-foot containers representing equipment and supplies.
On the other hand, the second vessel can transport a Marine rifle-squad with organic equipment and three days of supplies. The prototypes can be connected, maximizing the transport capability of a single-tow vehicle.
"I applaud the University of Maine's Advanced Structures and Composites Center for their pioneering work in the field of additive manufacturing. The advancements made here will bolster domestic manufacturing and ultimately support our warfighters in the field," said Barbara K. McQuiston, director of Defence Research and Engineering for Research and Technology, Office of the Secretary of Defence.
"In 2019, UMaine unveiled the world's largest 3D-printed object — a 25-foot patrol boat. Today, we celebrated the creation of 3D-printed vessels that will be more than twice as large and represent the next remarkable leap in innovation by UMaine," said Senators Susan Collins and Angus King and Representative Jared Golden in a statement.
Using traditional materials and methods, landing craft utility vessels can take over one year to produce. The UMaine Composites Center printed and assembled one of the two vessels in a month. The vessels were produced using the world's largest polymer 3D printer, according to the officials. The previously successful prototype was 3D printed in 2020, made from 25% aluminum.
"Two years ago, we demonstrated that it was possible to 3D print a 25-foot patrol vessel in three days. Since then, partnering with the DOD, we have been improving material properties, speeding up the printing process and connecting our printer with high-performance computers that can monitor the print," stated Habib Dagher, executive director of the UMaine Composites Center.
He also emphasized that the prototype vessels will be tested by the US Marine Corps and in the future, they will be used both for defense and civilian applications.
Follow Naval Today on: