New details emerge about Type 32 frigates as UK reveals refreshed shipbuilding strategy
As part of the refreshed National Shipbuilding Strategy published yesterday, the UK government has announced new details regarding the navy's Type 32 frigates.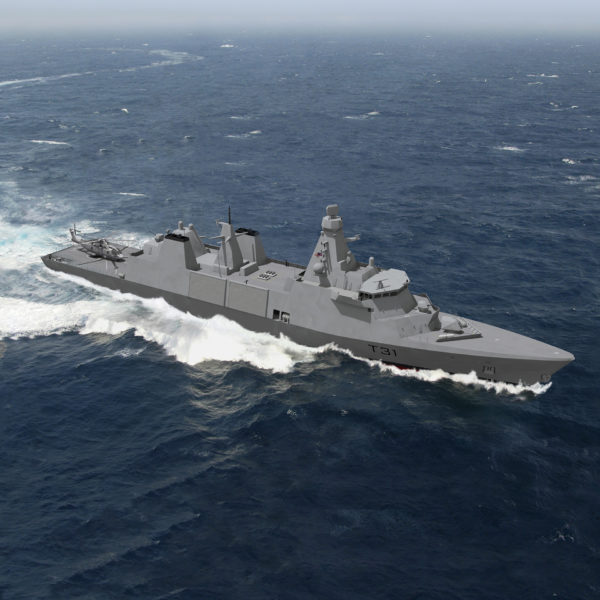 UK's Prime Minister Boris Johnson revealed the $5.3 billion investment which will support shipyards and suppliers across the UK, delivering a pipeline of more than 150 new naval and civil vessels over the next 30 years.
Under the national shipbuilding strategy, the Royal Navy plans to introduce three new classes of vessels by the end of the decade, including five Type 32 frigates.
The new document reveals that the Type 32 frigates will be the first of a new generation of warships with a focus on hosting and operating autonomous onboard systems.
These systems will be delivered in a modular manner, which offers the potential to simplify the host platform whilst retaining the flexibility to optimise it for a range of specific tasks," the Prime Minister emphasized.
"It also provides a route to delivering the adaptability that will be essential for all future Royal Navy ships to enable them to outpace evolving threats and capitalise on emerging technology."
This new approach is expected to develop learning and artificial intelligence tools and enable human-out-of-the-loop autonomy. Both the crew size and costs of the construction of Royal Navy's ships could be reduced in the future.
The document also confirms that Rosyth will be building the Type 32 frigates after the Type 31 frigate build finishes. The Type 31 frigates, which will now be known as the Inspiration class, will be built by defense company Babcock International.
Follow Naval Today on: