Construction of Malta's new OPV P71 moves forward
Malta's offshore patrol vessel (OPV) P 71 has been transferred to the Port of Chioggia, where final works will be done before delivery, Italian shipbuilder Cantiere Navale Vittoria revealed.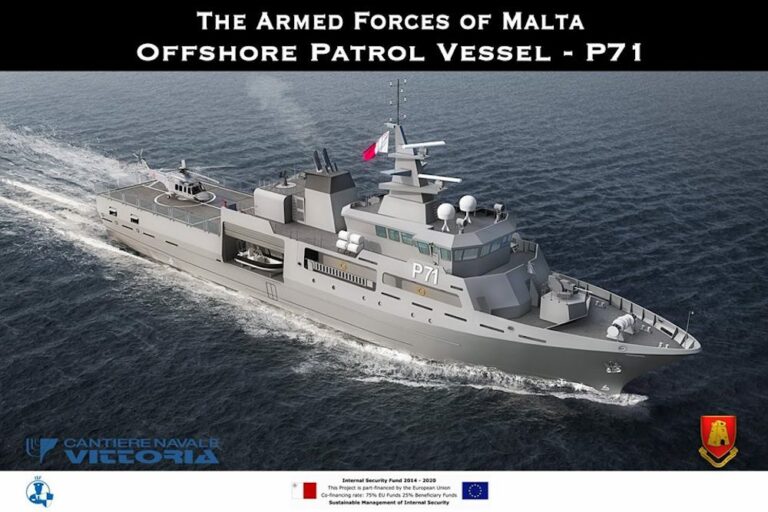 Last week, the company transferred the vessel built for the Armed Forces of Malta to complete the final fitting. P71 measures 74.8 meters in length and will be capable of attaining speeds of over 20 knots. According to the Armed Forces of Malta, the vessel displaces 1800 tons.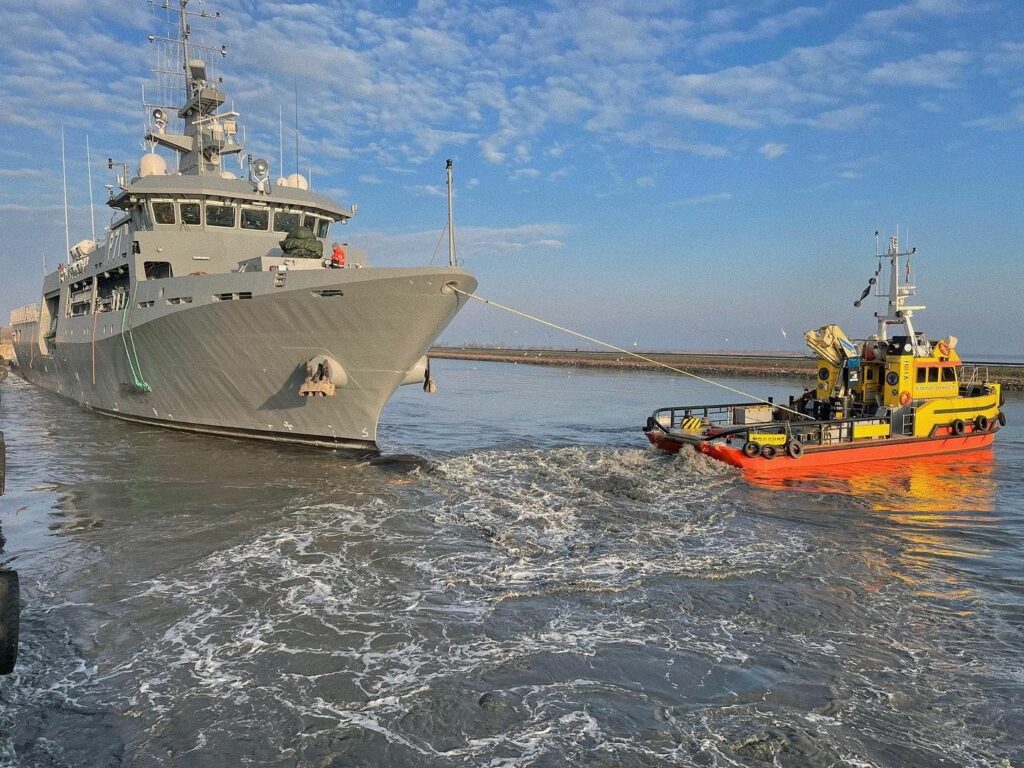 The vessel is equipped with Rolls-Royce's marine propulsion package and fitted with a pair of PROMAS controllable pitch propellers and rudders, SC722 FCP steering gear, a TT1300 bow thruster, a TT100 stern thruster, Fin Stabilisers, and a touch-screen remote control system with the CanMan Touch Joystick.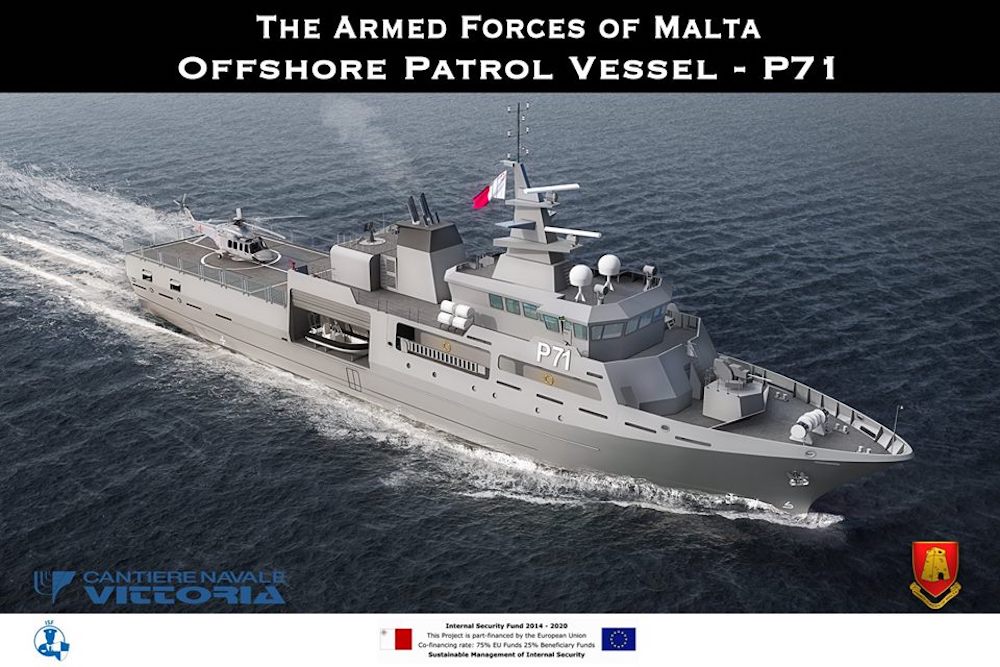 To remind, the Armed Forces of Malta signed the contract with the Italian company in 2019. The new unit will be the largest patrol vessel to emerge from the Vittoria shipyard and the flagship of the Armed Forces of Malta.