Keel laid for German Navy's last K130 corvette
German company Naval Vessels Lürssen Group (NVL Group) has hosted a keel-laying ceremony for the German Navy's last K130 (Braunschweig-class) corvette.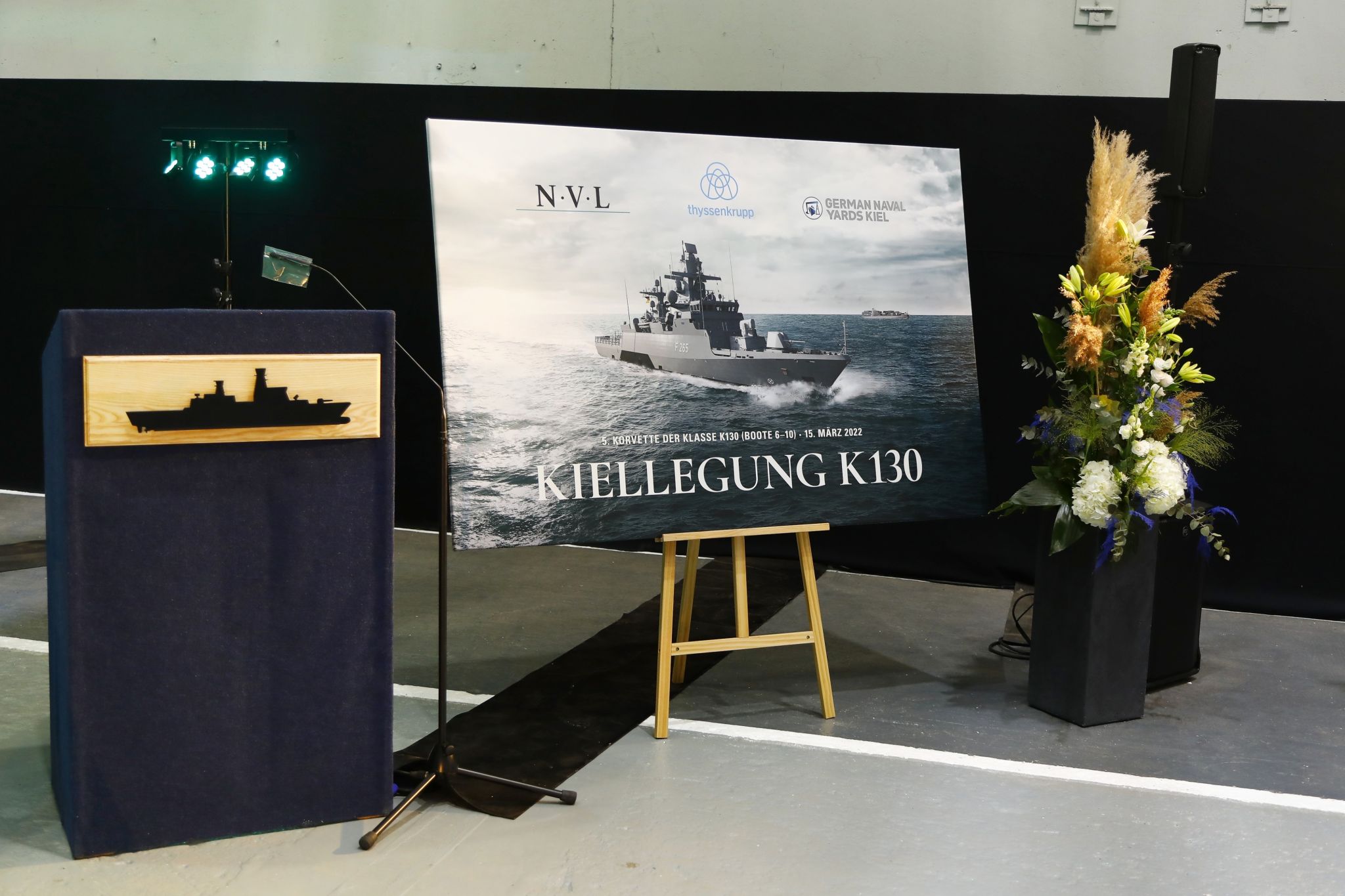 As informed, the ceremony took place on 15 March at PeeneWerft in Wolgast. The Braunschweig-class corvettes are Germany's newest class of ocean-going corvettes. Five ships have so far replaced the Gepard-class fast attack craft of the German Navy.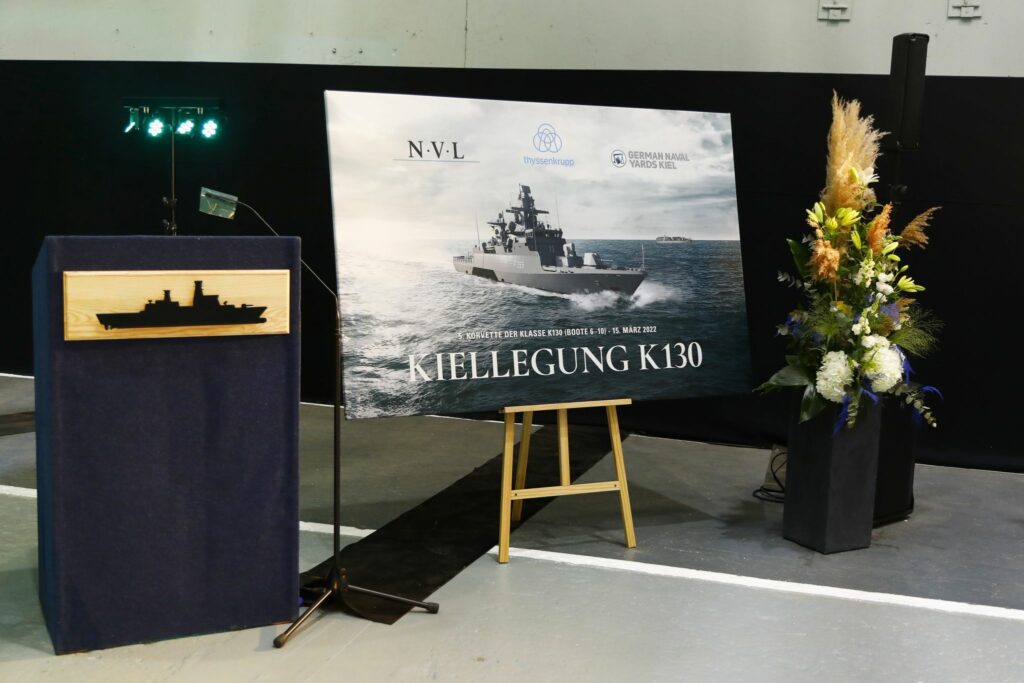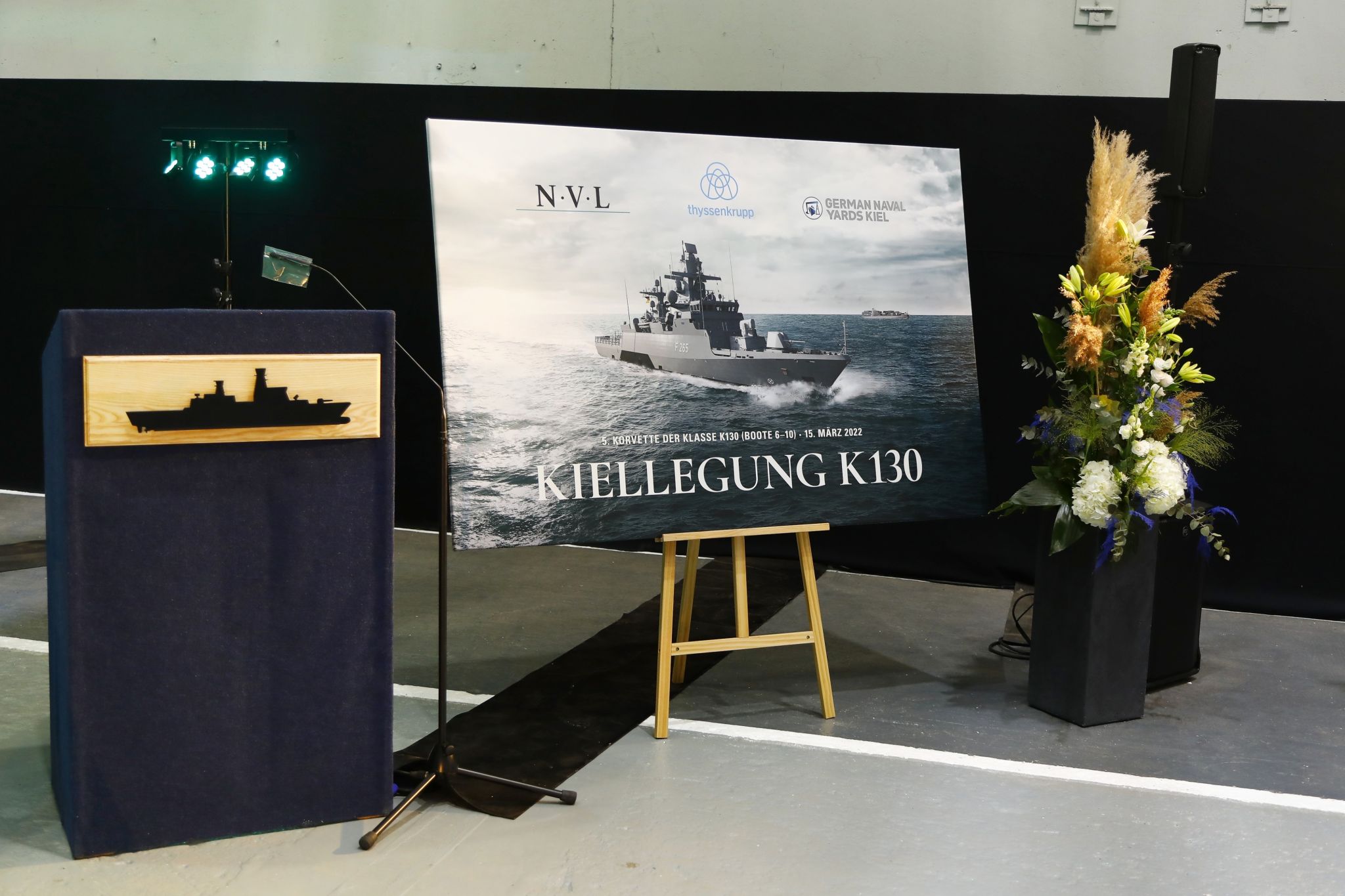 The new vessels are 89 meters and displace 2,000 tons. They feature reduced radar and infrared signatures and will be equipped with two helicopter UAVs for remote sensing.
All five ships are scheduled to be delivered to the navy by the ARGE K130 consortium by 2025.
The shipbuilding consortium is composed of ThyssenKrupp Marine Systems, German Naval Yards Kiel and Lürssen as the prime contractor.