Naval forces from France, Italy and US conduct tri-carrier operations in Ionian Sea
Naval forces from France, Italy and the US conducted tri-carrier operations in the Ionian Sea on 17 March in direct support of NATO security operations.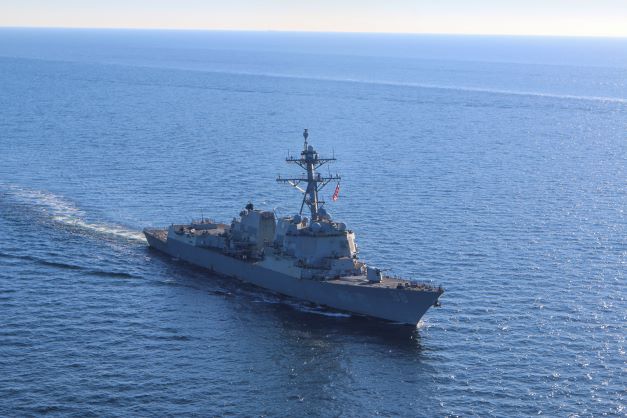 The Harry S. Truman Carrier Strike Group (HSTCSG) integrated with the French carrier FS Charles de Gaulle's (R 91) Task Force 473 and ITS Italian carrier Cavour (C-550) to further enhance interoperability.
Even though the three nations routinely operate together, this was an opportunity to strengthen the combined capabilities with NATO and other allied countries, the US Navy officials stated.
The teams conducted a series of tactical missions designed to maximize air defense capabilities and extended the reach of long-range precision maritime strikes from carrier-based aircraft in a rapidly evolving area of operations.
"The capabilities of a U.S. aircraft carrier strike group are made exponentially stronger by operating alongside our allies and partners. Adding the French and Italian carrier teams provides an exciting chance to demonstrate that the whole is truly greater than the sum of its parts," said Rear Adm. Curt Renshaw, commander, Carrier Strike Group 8.
The HSTCSG recently participated in the NATO-led activity Neptune Strike 22. The activity practiced the handover of the HSTCSG to NATO command and control.
The Italian aircraft carrier ITS Cavour (C-550) and elements of its associated carrier strike group also participated in Neptune Strike 22, strengthening their maritime partnership with both the US and together as NATO.