South Korean shipbuilder Daewoo Shipbuilding & Marine Engineering (DSME) has signed a Memorandum of Understanding (MoU) with UK-based shipbuilding company Babcock International for strategic cooperation in developing warship technologies.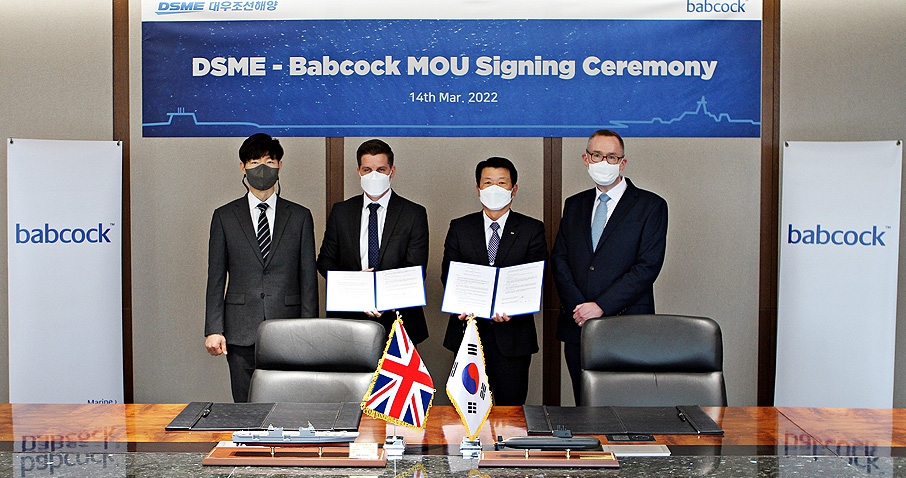 According to the South Korean shipbuilder, the MoU was signed on 14 March. Through the agreement, the two companies agreed to bring together key technologies to strengthen the competitiveness of domestic and foreign naval projects.
DSME expects that through this partnership, the firm will secure the necessary technologies for future projects. In addition to this, the partners agreed to integrate their technology into various types of special ships at home and abroad.
"Through cooperation with Babcock, we will secure the skills necessary for the naval business," said Jung Woo-sung, Executive Director of Special Ship Operations at Daewoo Shipbuilding and Marine.
"Through this, we will do our best to build the latest advanced vessels that the Republic of Korea Navy needs."
Previously, Babcock was awarded a contract to produce and deliver weapons handling and launch equipment for Jangbogo III, a 3,000-ton submarine of the South Korean Navy. The contract, due to run until 2024, was awarded by DSME.