Japan's new Mogami-class frigate enters service
The Japan Maritime Self Defence Force (JMSDF) has commissioned its first Mogami-class multi-mission frigate JS Kumano.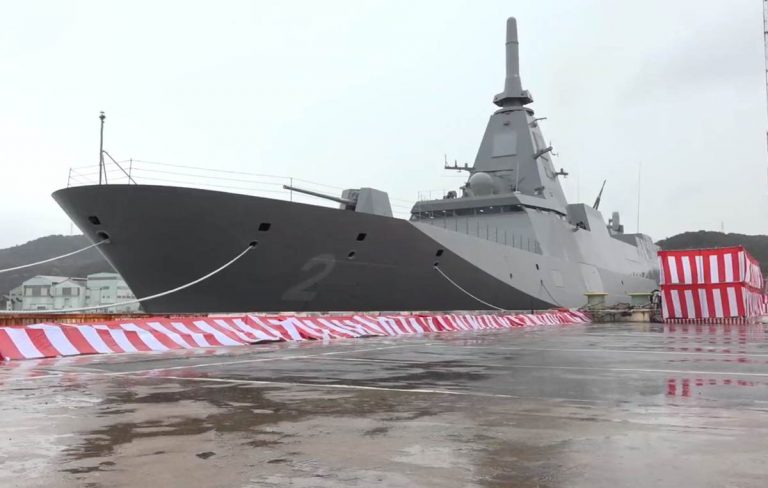 As disclosed, the commissioning ceremony took place at Mitsubishi Heavy Industries' (MHI) shipyard on 22 March.
Back in 2018, the Japanese defense ministry awarded a contract to MHI to build the first two of the planned four frigates for JMSDF.
JS Kumano, the second ship in the class, was built at subcontractor Mitsui Engineering and Shipbuilding's (Mitsui E&S) Tamano shipyard. The ship was launched on 19 November 2020.
The next-gen frigates feature a length of 130 meters, a width of 16 meters and can reach a speed of over 30 knots.
The multirole frigates will be more compact for operations near the shores of Japan. They will be deployed on international peace and humanitarian missions in addition to performing anti-piracy activities. The vessels will also have mine countermeasure capabilities.
The lead ship, JS Mogami, was launched and named at MHI's Nagasaki Shipyard & Machinery Works on 3 March 2021.
Follow Naval Today on: