US Navy trials new unmanned vessel for escort and counterterrorism ops
US Navy's Maritime Expeditionary Security Squadron (MSRON) 4 and US Coast Guard Cutter Razorbill have evaluated the unmanned diesel greenough advanced rescue craft (UD-GARC) in the Chesapeake Bay.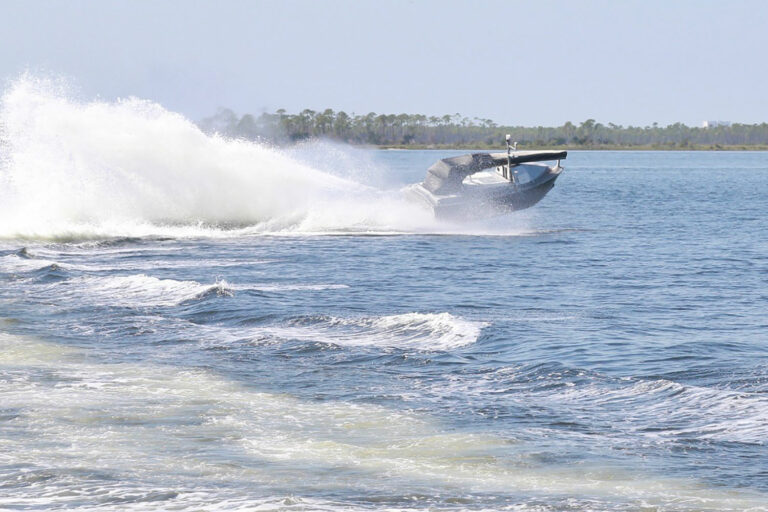 The joint team tested the technology during a simulated escort as part of the exercise Solid Curtain 2022 to gauge the response of the unmanned vessel. The UD-GARC has the potential to become a force multiplier and serve in a counterterrorism role, mitigating and eliminating threats to military vessels operating at sea, the officials stated.
The UD-GARC can be outfitted with various payloads, including a remote weapons system (RWS) controlled from a different location. The RWS is not specific to the UD-GARC and could be mounted on other static and mobile platforms, allowing users to locate and engage threats from a distance.
"Anytime we can put unmanned things in between the bad guys and us, we can keep our people safe," said Paul Seiffert, principal engineer for Maritime Applied Physics Corporation.
"Using UD-GARC allows for less chance for vehicle born IEDs to go off and we can still accomplish our mission."
Seiffert went on to explain that the UD-GARC's possible integration into the fleet would be based on feedback from operators, using the Solid Curtain exercise to identify potential improvements.
The UD-GARC was configured with other technologies during the exercise, including an auto-targeting system as well as an advanced range finder. These tools could potentially allow the system to detect danger or vessels that may pose a threat, according to the navy.
Following the trial, US Navy personnel will analyze the results of the exercise to determine the best course of action for the technology.