The Republic of Singapore Navy (RSN) and the Royal Thai Navy (RTN) are conducting a bilateral naval exercise, Exercise Singsiam, from 21 to 30 March 2022.
Hosted by the RSN this year, the opening ceremony for the exercise was held at Changi Naval Base on 21 March 2022.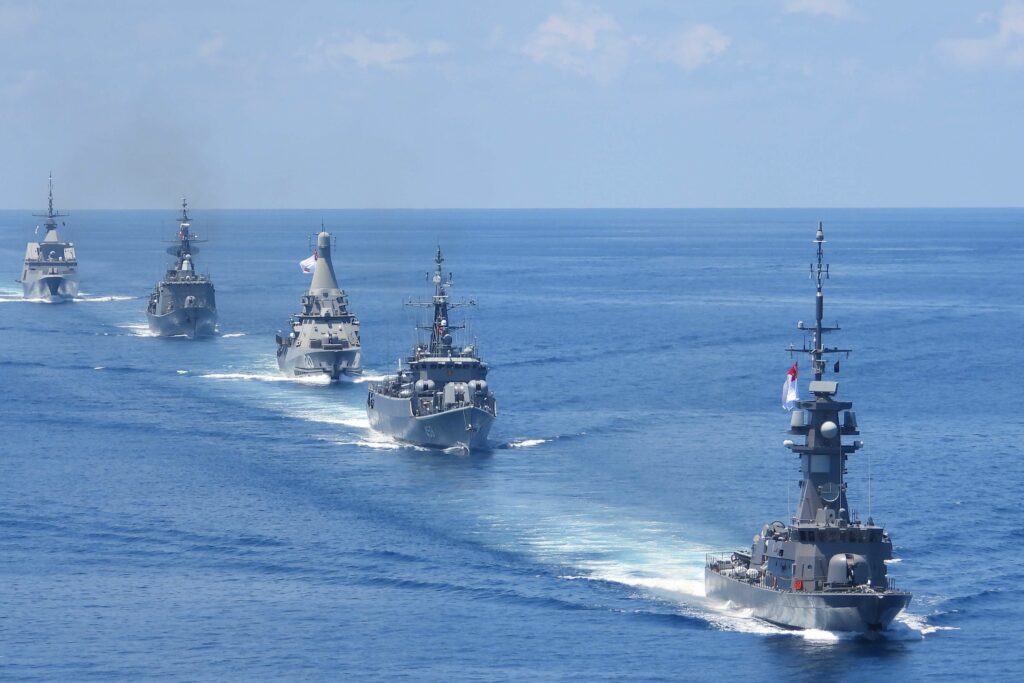 As part of the sea phase, both navies conducted a series of maritime security and conventional warfare drills in the Malacca Strait and Andaman Sea.
The drill saw the participation of the RSN's Formidable-class frigate RSS Formidable with an embarked S-70B naval helicopter, Victory-class missile corvette RSS Valiant, and Independence-class littoral mission vessel RSS Fortitude.
On the other hand, the Thai Navy deployed Naresuan-class frigate HTMS Naresuan, Chao Phraya-class frigate HTMS Saiburi and one S-76B naval helicopter.
These included gunnery firings, maritime surveillance as well as communication and manoeuvring serials.
The exercise will conclude with a closing ceremony in Phuket on 30 Mar 2022.
Besides Exercise Singsiam, both navies also interact regularly across a range of activities including professional exchanges and courses.