HII floats out USCG's Legend-class national security cutter Calhoun
Huntington Ingalls Industries (HII) launched the Legend-class national security cutter (NSC) Calhoun (WMSL 759) on 3 April at the company's Ingalls Shipbuilding division.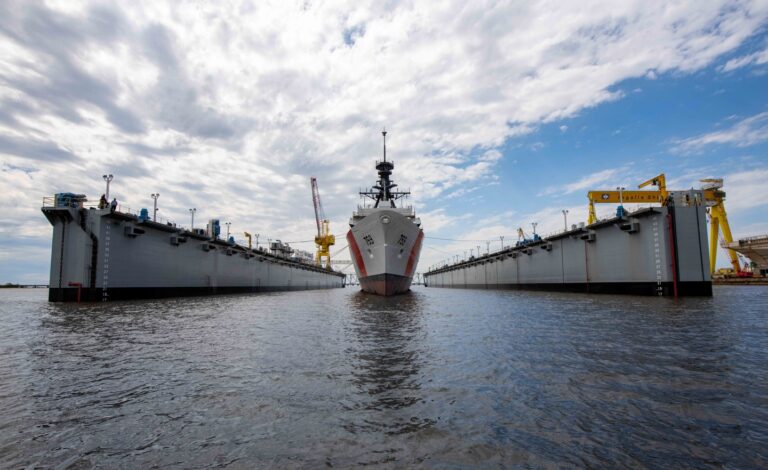 With the assistance of tugs, Calhoun came off the floating dry dock, after first being translated via Ingalls' rail car system. The dock was moved away from the pier and then ballasted to float off the ship.
Launching Calhoun is the first of a series of significant milestone events in bringing the ship to life.
"The national security cutters are critically important to the safety and security of our country," said Kari Wilkinson, president of HII's Ingalls Shipbuilding division.
Ingalls Shipbuilding is the designer and provider of the US Coast Guard Legend-class national security cutters. The flagship of the fleet, NSC is capable of embarking and supporting a wide range of coast guard, navy and NATO manned and unmanned aircraft.
"NSCs have proven to be ideal platforms for drug interdiction, global illegal fishing, disaster relief and defense support operations," the company noted.
HII has delivered nine Legend-class NSCs, and two more are under construction.
In November of 2020, the ninth NSC, Stone (WMSL 758), was delivered to the US Coast Guard.
Calhoun, the 10th NSC, is scheduled to be christened at Ingalls Shipbuilding in June 2022 and is expected to be delivered in early 2023.