The US Coast Guard has commissioned the USCGC Clarence Sutphin Jr. (WPC 1147), Patrol Forces Southwest Asia's (PATFORSWA) sixth Sentinel-class fast response cutter (FRC), into service at the Intrepid Sea, Air and Space Museum in New York City.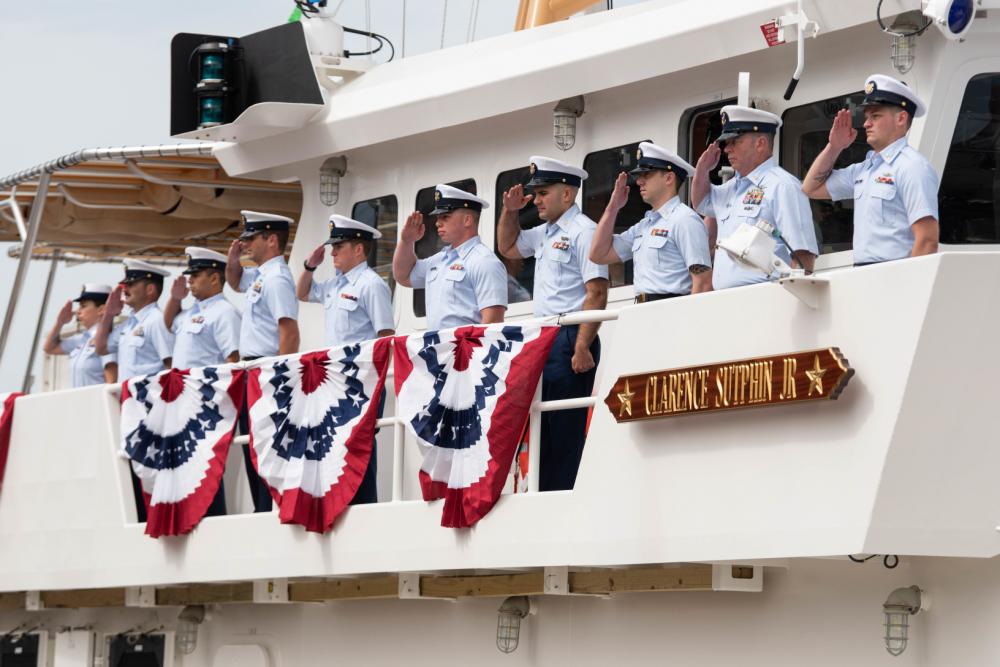 The vessel was delivered to the coast guard in January in Key West, Florida. It is the 47th Sentinel-class fast response cutter.
Each of these cutters carries the name of a US Coast Guard enlisted hero. The cutter's namesake is Boatswain's Mate 1st Class Clarence Sutphin Jr., a New York native who served in the US Coast Guard from 1941 to 1945. During this time, Sutphin served as landing craft coxswain on board the attack transport USS Leonard Wood (APA 12), a landing craft supporting the troops in North Africa and Sicily.
Measuring 46.9 meters, these cutters have a flank speed of 28 knots, C4ISR suite (Command, Control, Communications, Computers, Intelligence, Surveillance, and Reconnaissance), and stern launch and recovery ramp.
While the ship was commissioned in New York City, it will be homeported in Manama, Bahrain, part of US Coast Guard Patrol Forces Southwest Asia.
PATFORSWA is composed of six cutters, shoreside support personnel, and the Maritime Engagement Team. The unit's mission is to train, organize, equip, support and deploy combat-ready coast guard forces in support of US Central Command and national security objectives.