Damen hires ABB to provide power systems for German Navy's F126 frigates
Dutch shipbuilding company Damen Naval has signed a contract with Swedish-Swiss tech firm ABB to supply its Onboard DC Grid systems for all four F126 frigates that are under construction for the German Navy.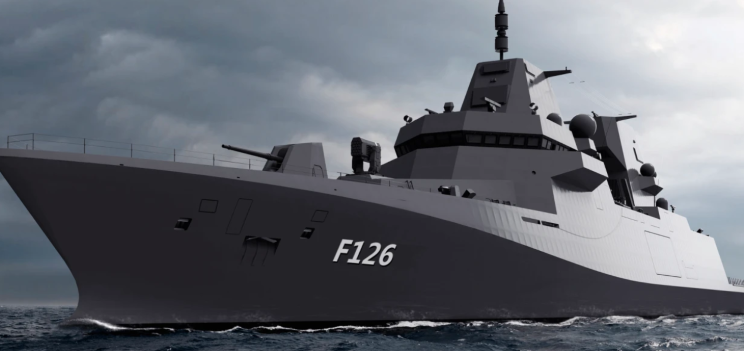 Damen Naval is building the four F126 class frigates as the main contractor, involving strategic partners such as Blohm+Voss and Thales Netherlands. The two extra vessels that are on option for the German Navy, will also be included in the contract with ABB when the order is confirmed.
Under the contract, the firm will supply transformers, generators, tunnel thruster motors, energy storage systems, as well as associated control systems and cybersecurity solutions.
In line with Damen Naval's own contract with the German Navy to deliver multi-mission capable vessels, the selection of a DC power system means that the frigates' diesel generators will be able to operate at variable speeds.
The robustness of the DC-grid will allow the German Navy to use the minimum amount of diesel generators without the risk of black-outs. This will reduce the overall running time, and therefore fuel consumption of the power generation systems, the company stated.
Moreover, the installation of a DC power system is a strategic future-proof decision because such systems are compatible with sustainable energy sources, which will give the German Navy a head-start in integrating new technologies over the course of the vessels' lifecycle.
"This is a significant milestone towards more sustainable naval operations, with no compromise on performance, as enabled by Onboard DC Grid. Power demands for naval vessels change in seconds, not minutes – from standby to high-speed manoeuvres," said Sindre Sætre, Business Line Manager, Coast Guard and Navy, ABB Marine & Ports.
Damen Naval was selected as successful bidder for the F126 program in 2020 following a European tender process spanning several years. The first ship is expected to be delivered to the German Navy in 2028. All building work will be carried out entirely in Germany at shipyards in Kiel, Hamburg and Wolgast.
Follow Naval Today on: