US and Bahrain conduct naval exercise Neon Defender
Forces from the Kingdom of Bahrain and the US began a 10-day military exercise Neon Defender in and off the coast of Bahrain on 8 May.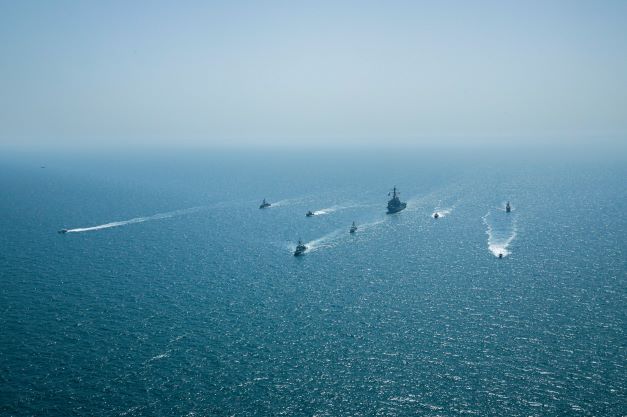 Exercise Neon Defender is an annual bilateral training event between US Naval Forces Central Command (NAVCENT) and the Bahrain Defence Force. The Bahrain Coast Guard is also participating.
The exercise focuses on maritime security operations, installation defense and medical response.
"Bahrain makes many vital contributions to the maritime security of the Gulf and the annual bilateral Neon Defender exercise highlights the fulsome capability of Bahrain's maritime forces," said Ambassador Steven C. Bondy, the US ambassador to the Kingdom of Bahrain. 
Nearly 200 US personnel are participating, including maritime engagement, security, medical and construction teams from the US Navy, Marine Corps and Coast Guard. US Coast Guard cutters USCGC Robert Goldman (WPC 1142) and USCGC Baranof (WPB 1318) as well as several US Navy unmanned systems will also participate in the exercise.
"Neon Defender is an excellent opportunity to increase interoperability with our Bahraini partners," said Vice Adm. Brad Cooper, commander of NAVCENT, US 5th Fleet and Combined Maritime Forces. 
Headquartered in Manama, Bahrain, NAVCENT includes US forces operating in the Arabian Gulf, Gulf of Oman, Red Sea, parts of the Indian Ocean and three critical choke points at the Strait of Hormuz, Suez Canal and Bab al-Mandeb.
In February this year, the leaders from Bahrain, Israel and US  held meetings to discuss regional maritime security cooperation.