Australian Navy to host largest international exercise in its history
The Royal Australian Navy has revealed plans to conduct the largest international exercise in its history, the exercise Kakadu.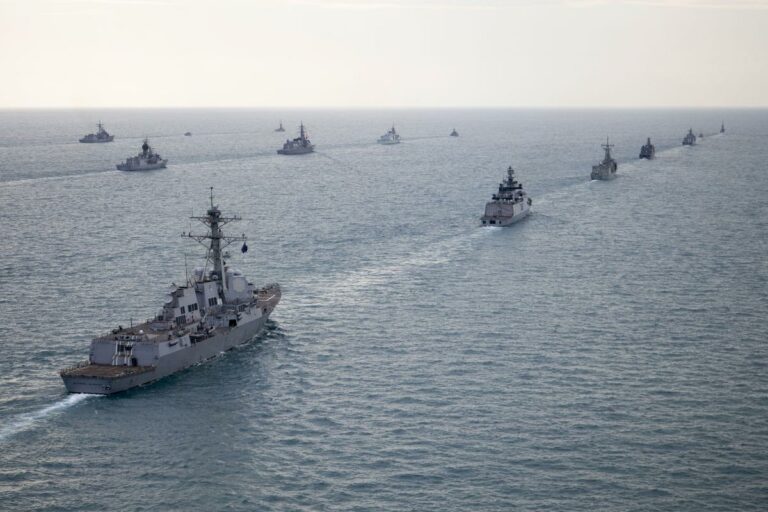 Exercise Kakadu has grown significantly since it began in 1993 with the involvement of four navies, 15 ships and submarines, and 2000 personnel. The depth and history of the exercise was explored during the Sea Power 2022 conference in Sydney.
Opening the Kakadu Conference, Commodore Andrew Willis, stressed the importance of defence continuing to invest in international relationships.
"Exercise Kakadu was being conceptualised in the early Nineties, when geopolitics and natural disasters presented complex challenges, as they continue to do today."
Willis added that the drill was conceptualised in the spirit of constructive diplomacy, with a genuine need for developing naval forces capable of cooperating and responding to national needs.
When it began, Exercise Kakadu highlighted a change in the navy's focus as it was the first time an exercise sought to develop regional interoperability and cooperation, instead of a posture, in defence of Australia.
"The training and knowledge gained from Kakadu provides lessons we can incorporate into our exercises, such as Cobra Gold," Deputy Director, Policy and Strategy Division at the Naval Operations Department, Royal Thai Navy Captain Chalermwut Boonchan stated.
Through cooperation and partnerships, Exercise Kakadu supports Australia's mutual security and alliance obligations and interests.
Exercise Kakadu is one of Australia's premier bilateral and multilateral engagement activities and provides greater and more effective military cooperation in the region.
In the past 30 years Australia has seen participation from the following nations; Singapore, New Zealand, Thailand, Malaysia, Indonesia, Papua New Guinea, Philippines, Japan, South Korea, France (New Caledonia), India, Pakistan, Brunei, Timor-Leste, Tonga, Hong Kong (United Kingdom), Canada, Bangladesh, Cambodia, Vietnam, Fiji, United States of America, United Arab Emirates, Cook Islands, Sri Lanka, Chile, China and Vanuatu.
Follow Naval Today on: