Australia to get replacement for navy's sail training ship Young Endeavour
Shipbuilding company based in Port Macquarie Birdon Group has won a contract to design and build the replacement for the brigantine sail training ship (STS) Young Endeavour.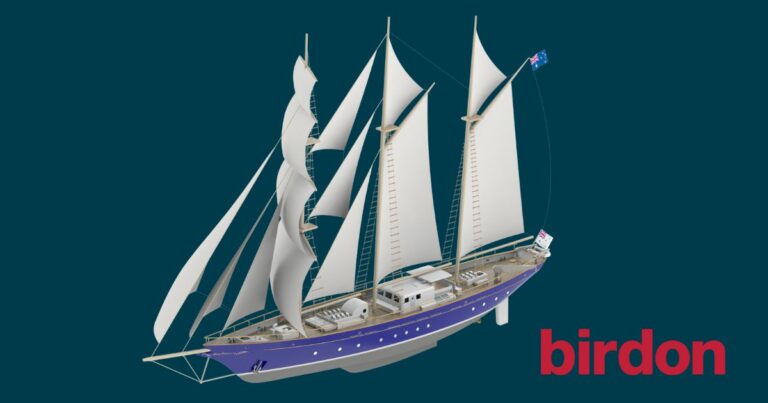 The ship has been operated by the Royal Australian Navy for more than three decades providing youth development and sail training to Australian youth under The Young Endeavour Youth Scheme.
As explained, the company will work with Dykstra on the core vessel design, and will also be responsible for the design, engineering, and integration of all the vessel's systems, including mechanical, electrical, propulsion, communication & navigation systems.
"It's an honour to have been selected to design and build the Young Endeavour replacement tall ship. It is a unique vessel, providing leadership opportunities to young Australians that we are proud to be able to ensure continues. It is also an important step in Birdon's vision, as an Industry Partner, to deliver increasing sovereign capability in support of the Australian Naval Shipbuilding Plan," Birdon CEO Jamie Bruce said.
The vessel, built by Brooke Marine (which became Brooke Yachts during the vessel's construction), was given to Australia by the British government in 1988, as a gift to celebrate Australian Bicentenary.
Follow Naval Today on: