French Navy receives 7th upgraded ATL2 maritime patrol aircraft
The French Navy has received the seventh Atlantique 2 (ATL2) maritime patrol aircraft (MPA) upgraded to standard 6 and the second ATL2 modernized by Service industriel de l'aéronautique (SIAé).
The delivery took place on 25 April at the Lann-Bihoué naval air base.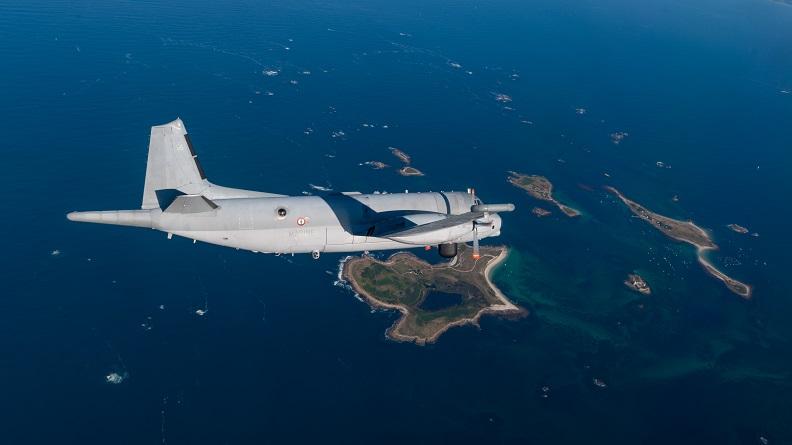 The upgrade was focused on the compact system of the unit. The aim is to integrate new technologies in tactical mission systems, sensor subsystems, and restore aircraft performance to the highest levels.
The MPA received a new Searchmaster radar, which benefits from the active antenna technology developed by the French company Thales Group. According to the company, the radar features high performance to fulfill anti-surface warfare, anti-submarine warfare, maritime and EEZ surveillance, search and rescue, ground surveillance and mapping (SAR, GMTI), air surveillance and homeland security missions.
The contract for the upgrade of ATL2 MPAs was awarded by the defense procurement agency DGA in 2013. The modernization program covers 19 units.  Dassault Aviation is in charge of delivering seven upgraded ATL2s between 2019 and 2023. In parallel, the SIAé aeronautical maintenance center will upgrade 11 aircraft.
French Navy received the first two ATL2 maritime patrol aircraft upgraded to standard 6 in 2019.
The standard 6 upgrade is expected to improve the aircraft's capability to support the strategic ocean force, deal with modern threats (future nuclear or conventional submarines, naval forces at sea, etc.) and support air-land missions, until 2030.