US Navy's RRNCSG trains with JMSDF's destroyer – gallery
Ships and aircraft from the US Navy's Ronald Reagan Carrier Strike Group (RRNCSG) concluded a week of at-sea bilateral training with a destroyer from Japan Maritime Self-Defense Force (JMSDF) on 17 May.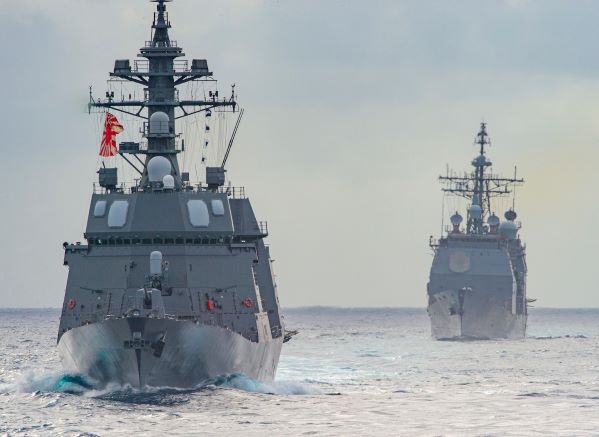 The training included U.S. Navy's Carrier Strike Group (CSG) 5 flagship USS Ronald Reagan (CVN 76), guided-missile cruiser USS Antietam (CG 54), Electronic Attack Squadron (VAQ) 138, and the JMSDF destroyer JS Teruzuki (DD 116).
The focus of the drill was on building interoperability and strengthening relationships in support of a free and open Indo-Pacific.
The bilateral training included a gunnery exercise, electronic warfare exercise, helicopter deck landing qualifications, formation sailing, communication drills, and replenishments at-sea.
The events allowed for the US Navy and JMDF force to exercise together towards common maritime goals.
"We have achieved improving tactical capabilities of element and interoperability through this high-end bilateral exercise with the US Carrier Strike Group," said Cmdr. Takashi Sato, commanding officer, JS Teruzuki.
"In such a way, Japan Maritime Self-Defense Force and US Navy cooperate closely and sail together in the several seas, we are maintaining and strengthening our cooperative action capability."
"Being able to conduct numerous events together and build this relationship will serve us well for future at-sea engagements," stated Capt. Warren Smith, commanding officer of Antietam.