French naval shipbuilding major Naval Group has launched the second Gowind corvette ordered by United Arab Emirates for the country's navy.
The launching ceremony for corvette Al Emarat was held on 13 May in Lorient.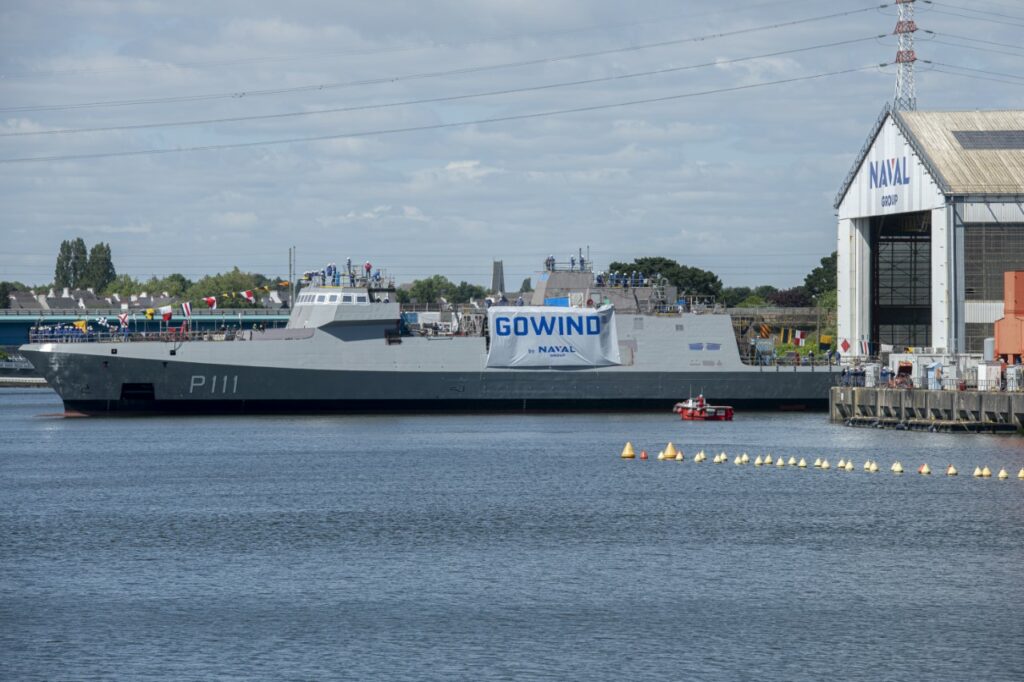 In 2019, the United Arab Emirates ordered two Gowind corvettes to be built in France. The first corvette, Bani Yas, was launched in December 2021.
The Gowind corvette is a multi-mission surface combatant providing multiple simultaneous capabilities and designed to achieve the full spectrum of naval defense operations and maritime security roles.
The corvettes are 102 meters long with a maximum width of 16 meters and a draft of 5.4 meters, featuring a displacement of 2,800 tonnes.
They can be armed with weapon systems tailored to the country's mission requirements. The weapon systems include water cannons, 12.7mm remotely controlled machine guns, 20mm machine gun, 76mm naval gun on the forward gun deck, anti-ship missiles, ship self-defense system, and electronic warfare suite.
"The launching of Gowind Al Emarat is a major industrial and symbolic milestone, where the corvette reaches her natural environment. The two Bani Yas class vessels benefit from the modular design of the
Gowind family and are the perfect asset to help the UAE Navy meet the challenges of today and
tomorrow thanks to the most advanced technologies," Stéphane Frémont, Director of Surface Ship Programs at Naval Group, said.
Follow Naval Today on: