US Navy unveils new action plan to tackle global climate crisis
The US Navy and US Marine Corps have released a new climate strategy, Climate Action 2030, setting the Department of the Navy (DON) on a path to achieve net-zero target by 2050.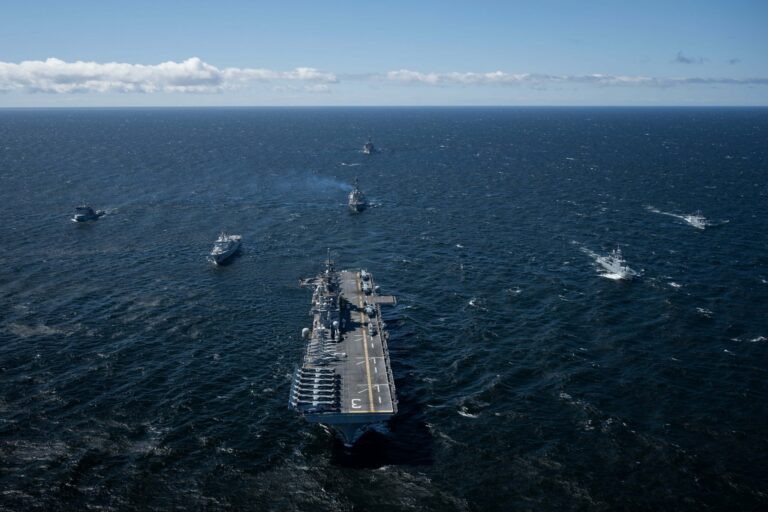 As disclosed, the strategy directs follow-on implementation efforts for US Navy and Marine Corps counterparts to identify initiatives to be a modern, lethal, agile force.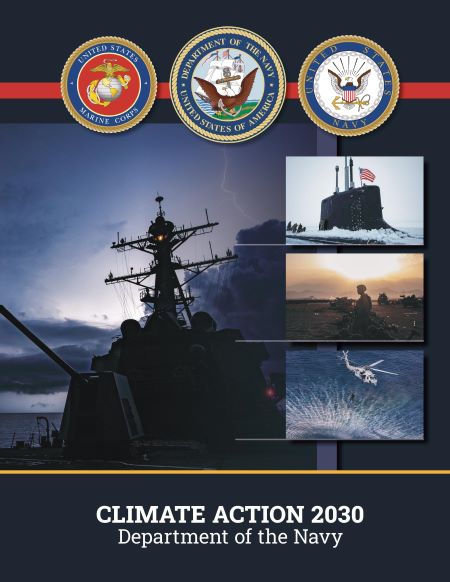 Climate change is expected to intensify the rate of trans-boundary threats the Department of the Navy will need to meet. These conditions require the US Navy and US Marine Corps to adapt to meet new operational requirements, according to the navy officials.
They also require new means to respond to increasingly common humanitarian response missions, promote regional stability, and address risks to installations and defense communities.
The navy's response to this is adopting an action plan which involves achieving a 65% reduction in greenhouse gases by 2030 and net-zero emissions by 2050.
Furthermore, the DON set out plans to acquire zero-emission vehicles by 2035, including zero-emission light-duty vehicle acquisitions by 2027 
Specifically, targets and goals included in Climate Action 2030 include reducing emissions, reducing energy demand while increasing carbon pollution-free electricity at installations and bases, and equipping the teams with a proper training, plans, and equipment needed to operate in a more volatile climate future.
In addition to national targets, the DON is also committing to drawing down an additional five-million metric tons of CO2 or equivalent pollution per year by 2027
The navy will also deploy cyber-secure microgrids or comparable technology to leverage carbon pollution-free power at its bases and installations to support critical missions.
"These targets are ambitious, transformational, and only the beginning of what is required. Every part of the organization will have a role to play in making progress towards these targets and the two performance goals needed to achieve a climate-ready force," the officials noted.
"Climate change is one of the most destabilizing forces of our time, exacerbating other national security concerns and posing serious readiness challenges," US Navy Secretary Carlos Del Toro said in a statement.
"If temperatures continue to rise, the oceans will get warmer, creating more destructive storms requiring our Fleets and Marine Corps forces to increase their operational tempo to respond," Del Toro pointed out.
The DON has also initiated a 90-day implementation planning process guided by an implementation memorandum.
During this timeframe, stakeholders across the DON will work together to identify initiatives necessary to make progress towards the abovementioned goals.
Follow Naval Today on: