Australian Navy's second Supply-class AOR ship declared "mission ready"
The Royal Australian Navy's (RAN) second Supply-class auxiliary oiler replenishment (AOR) ship HMAS Stalwart has been declared "mission ready" after conducting its first replenishment at sea (RAS).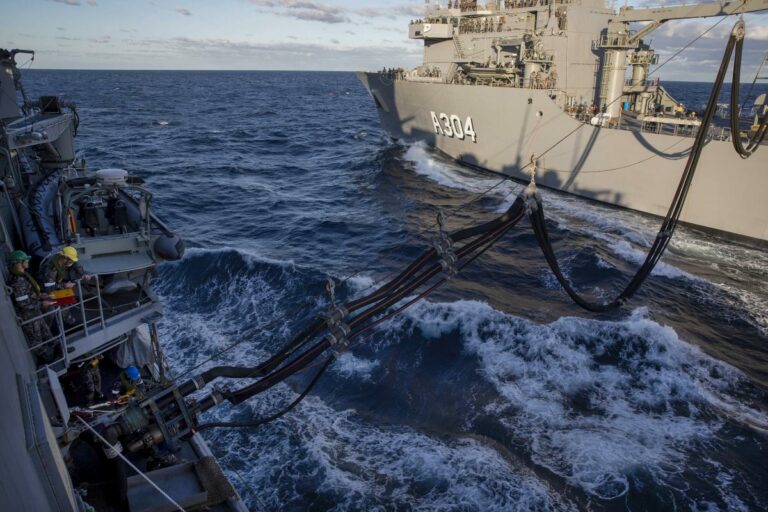 The vessel, commissioned into the navy's fleet last year, conducted its first replenishment at sea with Anzac-class frigate HMAS Parramatta.
Commanding Officer of Stalwart, Commander Steve McCracken, said the evolution signalled that the vessel is "open for business".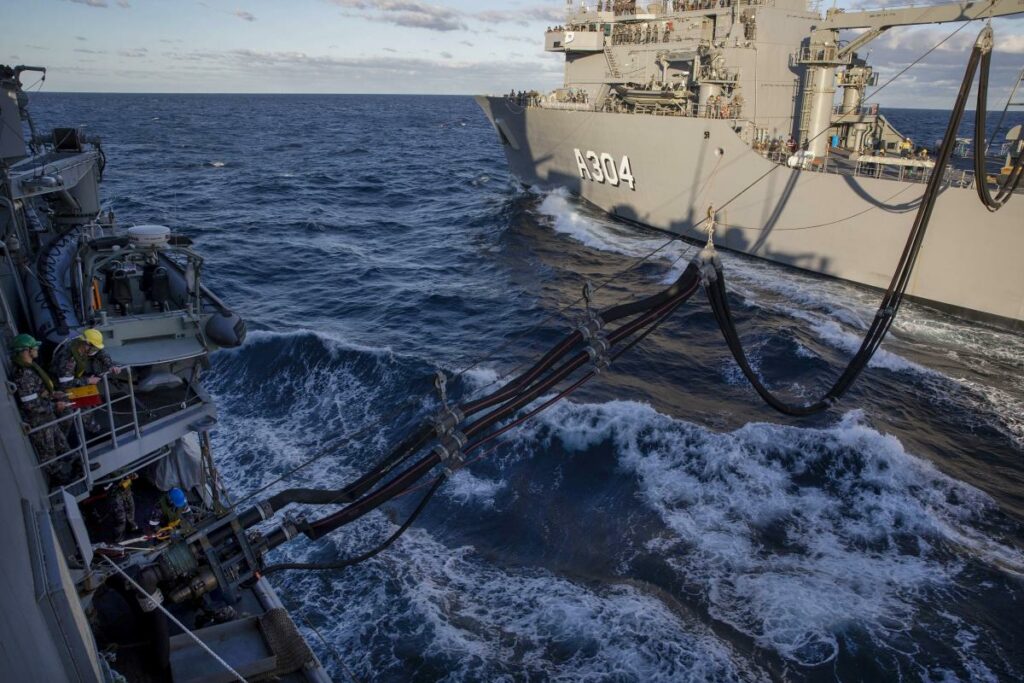 "We have successfully proved a number of vital systems that all come together in performing a replenishment at sea, from ship-handling to the actual transfer of supplies, and it's a credit to all involved that the evolution went so well," McCracken commented.
He also added that conducting a replenishment at sea was just one of the many tasks the ship must complete as part of its progress towards operational capability and integration into the fleet.
The new ships represent a generational shift from the capability provided by previous support ships as they are equipped with a combat management system that improves the sharing of information with other ADF and allied assets. This allows the ships to integrate more fully into a task group, both Australian and international.
HMAS Stalwart was launched on 31 August 2019, while the first AOR HMS Supply was launched in November 2018.
The 173.9-meter AORs are built under the contract signed with Spanish builder Navantia and are based on the Spanish Navy's Cantabria-class AORs.
Displacing 19,500 tons, the ships are intended to carry fuel, dry cargo, water, food, ammunition, equipment and spare parts to provide operational support for the deployed naval or combat forces.
Follow Naval Today on: