26 nations to participate in world's largest naval exercise
26 nations, 38 surface ships, four submarines, nine national land forces, more than 170 aircraft and approximately 25,000 personnel will participate in the biennial Rim of the Pacific (RIMPAC) exercise scheduled to take place between 29 June and 4 August.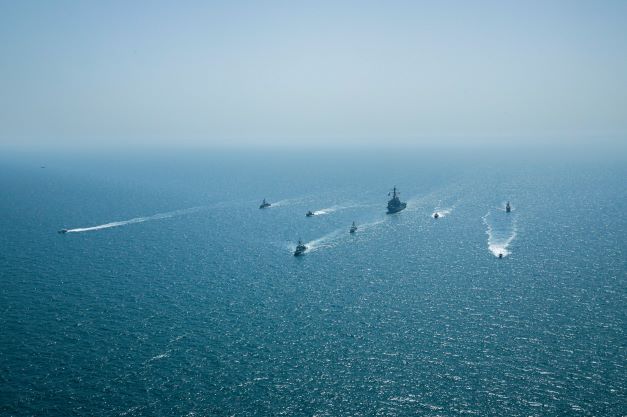 As disclosed, the countries will conduct naval exercises in and around the Hawaiian Islands and Southern California.
This year's exercise includes forces from Australia, Brunei, Canada, Chile, Colombia, Denmark, Ecuador, France, Germany, India, Indonesia, Israel, Japan, Malaysia, Mexico, Netherlands, New Zealand, Peru, the Republic of Korea, the Republic of the Philippines, Singapore, Sri Lanka, Thailand, Tonga, the UK and the US.
The theme of RIMPAC 2022 is "Capable, Adaptive, Partners". Participating nations and forces will exercise a wide range of capabilities and demonstrate the inherent flexibility of maritime forces.
These capabilities range from disaster relief and maritime security operations to sea control and complex warfighting.
The relevant, realistic training program includes amphibious operations, gunnery, missile, anti-submarine and air defense exercises, as well as counter-piracy operations, mine clearance operations, explosive ordnance disposal, and diving and salvage operations.
RIMPAC 2022 will be led by Commander, US 3rd Fleet, who will serve as Combined Task Force (CTF) commander. 
"During RIMPAC, a network of capable, adaptive partners train and operate together in order to strengthen their collective forces and promote a free and open Indo-Pacific. RIMPAC 2022 contributes to the increased interoperability, resiliency and agility needed by the Joint and Combined Force to deter and defeat aggression by major powers across all domains and levels of conflict," the officials stated.