French Navy's first Suffren-class submarine enters service
The lead boat of a new class of French Navy nuclear-powered attack submarines, Suffren, has been commissioned in Brest, France.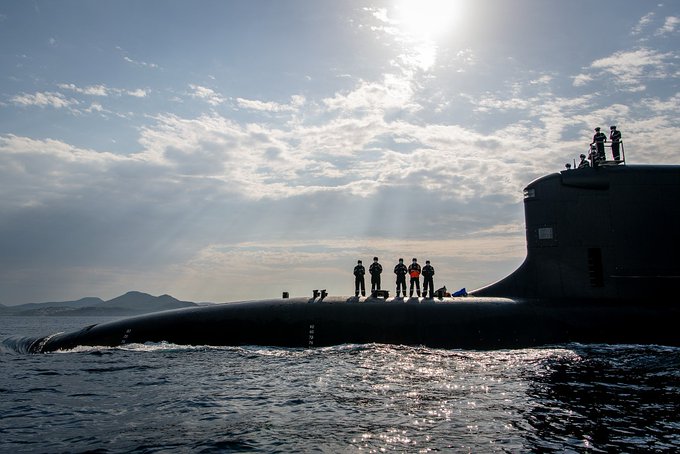 The commissioning ceremony took place on 3 June, France's Minister of Defence, Sébastien Lecornu, announced on Twitter.
The news was also confirmed by Admiral Pierre Vender, Chief of Staff of the French Armed Forces, on his official Twitter account. vender mentioned that Suffren is the French Navy's first Barracuda submarine.
Following successful sea trials during 2020, Suffren was delivered to the French Ministry of the Armed Forces, Directorate General of Armaments (DGA), at a ceremony held in Toulon in November 2020.
The nuclear attack submarine is intended for the French Navy and is the first of six ships from the series being built by Naval Group to replace the ageing Rubis-class.
The submarine has 99 meters in length with a surface displacement of 4,700 tons.
Crewed by 90 sailors, Suffren-class submarines will carry the next-generation type F21 heavyweight torpedoes, SM39 anti-ship missiles and MdCN-type naval cruise missiles. The boats will also be fully equipped for missions with NATO naval forces and special operations.
France expects to introduce all Barracuda submarines – Suffren, Duguay-Trouin, Tourville, Dupetit-Thouars, Duquesne and De Grass – into active service by 2030.
Follow Naval Today on: