Keel laid for US Navy's lead Columbia-class ballistic missile submarine
US-based shipbuilder General Dynamics Electric Boat (GDEB) has conducted a keel-laying ceremony for the first Columbia-class ballistic missile submarine, USS District of Columbia (SSBN 826).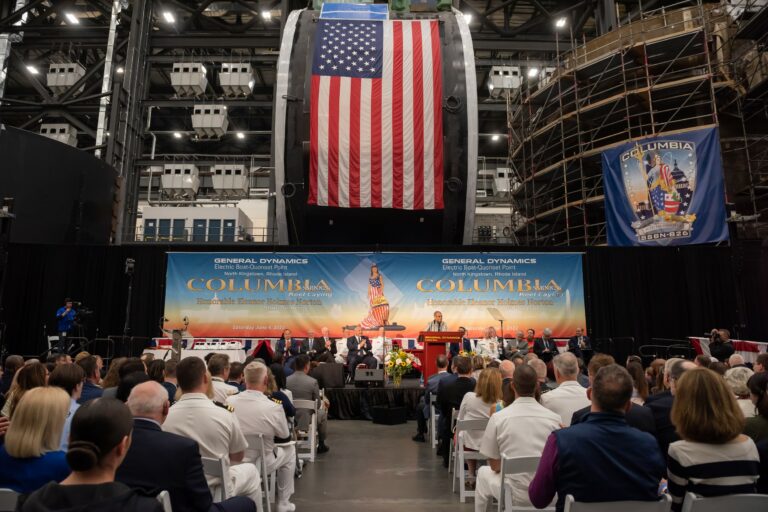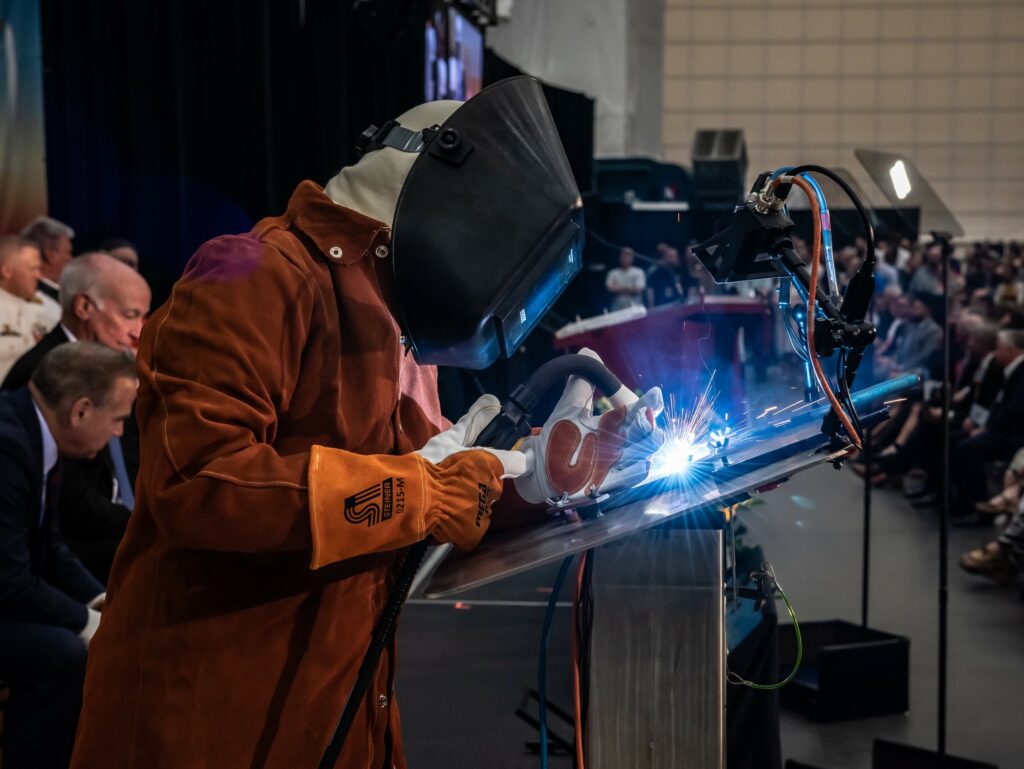 As informed, the ceremony took place at Quonset Point, Rhode Island, on 4 June. USS District of Columbia is the first Columbia-class ballistic missile submarine being constructed in the minimum 12-ship class.
The US Navy, alongside GDEB, began the conceptual designs for Columbia in 2007 as a replacement for the Ohio-class ballistic-missile submarines due to begin retiring in 2027.
At a length of 170.6 meters and displacing 20,810 tons, the Columbia will be the largest submarine ever built by the US, according to officials. Its reactor will not require refueling during the lifetime of planned service making the ship more cost-effective to operate and maximizing its time in deployment.
The Columbia-class submarines will carry 16 missiles each, which in total represents approximately 70 percent of the US nuclear triad, according to the statement.
In addition to its complement of missiles, the submarine will be armed with Mk 48 torpedoes and will feature acoustic performance and art sensors to make it "the most capable and quiet submarine ever built".
USS District of Columbia is designed for modular construction and construction is underway at
Quonset Point, including major bow and stern components manufactured by principal sub-contractor Newport News Shipbuilding.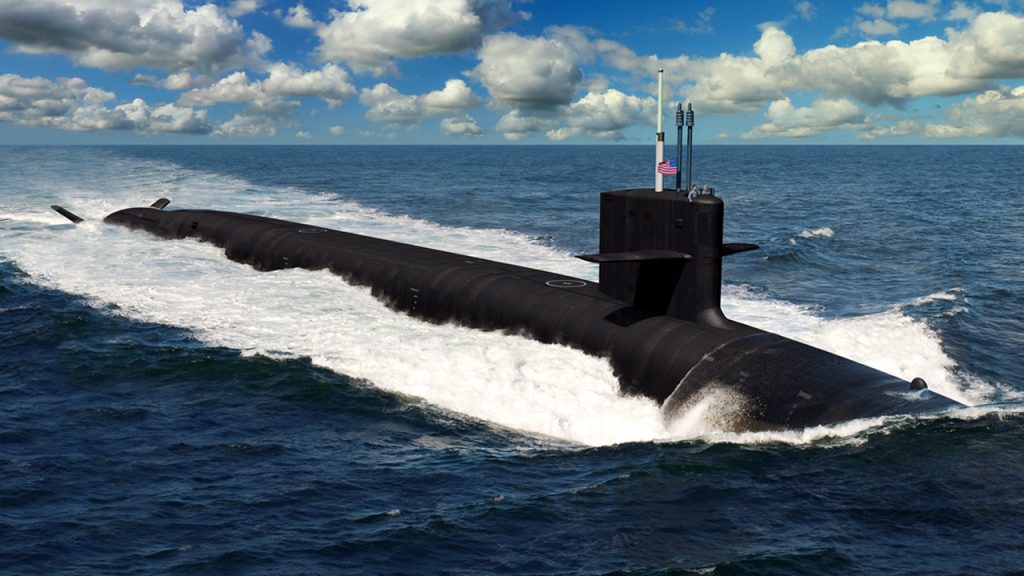 Outfitted hull modules will be barged to the GDEB's shipyard in Groton, where they will be assembled into a complete hull, fully equipped and tested prior to delivery to the US Navy.
Furthermore, the firm is constructing a 200,000-square foot assembly building in Groton for the project, which will be operational in time for the first module's arrival in 2023. The building is part of a $1.8 billion investment General Dynamics is making to grow its submarine design and manufacturing infrastructure.
The company stressed that the construction of the lead ship is presently more than 20 percent complete, while the delivery date is scheduled for 2027. The navy hopes that the transition from the Ohio-class ballistic-missile submarines to the new Columbia-class will ensure continuous sea-based strategic deterrence into the 2080s.
"… The Columbia class will be the cornerstone of our strategic deterrence, the ultimate guarantor of our National Security," said Secretary of the US Navy Carlos Del Toro.
"Our strategic submarines represent approximately 70 percent of America's deployed nuclear arsenal."
Follow Naval Today on: