US Navy conducts Carrier Strike Group exercise with South Korean Navy
The US Navy and Republic of Korea Navy (ROKN) have conducted Carrier Strike Group exercise 2022 in the Philippine Sea.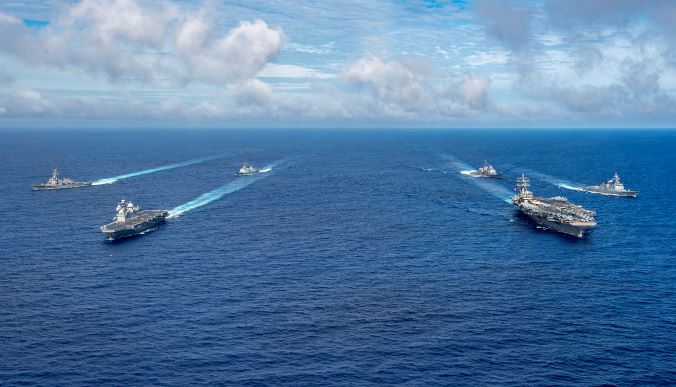 The combined forces of Carrier Strike Group (CSG) 5 and Maritime Task Flotilla (MTF) 7 operated together during this bilateral exercise aimed at strengthening the interoperability of the two navies.
Carrier Strike Group Exercise 2022 included communication exercises, air and missile defense interoperability, maritime interdiction and air defense serials, formation sailing, liaison officer exchanges, strike group integration, as well as scenarios that involved anti-submarine warfare and air wing operations.
USS Ronald Reagan (CVN 76) hosted several visitors from the ROKN to observe flight operations and the exercise events.
"Our navies are demonstrating the ability to conduct combined operations, whenever and where ever required to ensure a free and open Indo-Pacific," said Rear Adm. Michael Donnelly, commander, Carrier Strike Group (CSG) 5, Task Force 70.
"Through this exercise, we were able to improve the combined ROK-US operations capabilities and further develop the bilateral interoperability," added Rear Adm. Sangmin An, commander of ROKN MTF 7.
Units participating included USS Ronald Reagan (CVN 76), guided-missile cruiser USS Antietam (CG 54), guided-missile destroyer USS Benfold (DDG 65), aircraft from Carrier Air Wing (CVW) 5 and staffs of Destroyer Squadron (DESRON) 15, Carrier Strike Group (CSG) 5, and replenishment oiler USNS Big Horn (T-AO-198).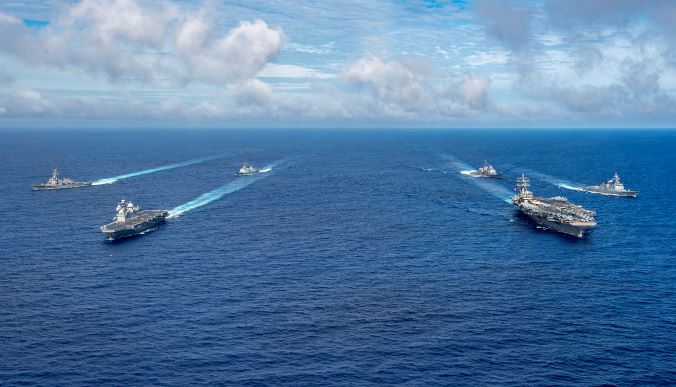 ROKN surface ships included ROKS Sejong The Great (DDG 991), ROKS Marado (LPH 6112), and ROKS Munmu The Great (DDH 976) commanded by Maritime Task Flotilla Seven (MTF 7).
The exercise concluded on 4 June.