Canadian Coast Guard dedicates CCGS Hare Bay into service
The Canadian Coast Guard dedicated search and rescue (SAR) lifeboat CCGS Hare Bay into service at a ceremony at the search and rescue station in Sambro, Nova Scotia on 6 June.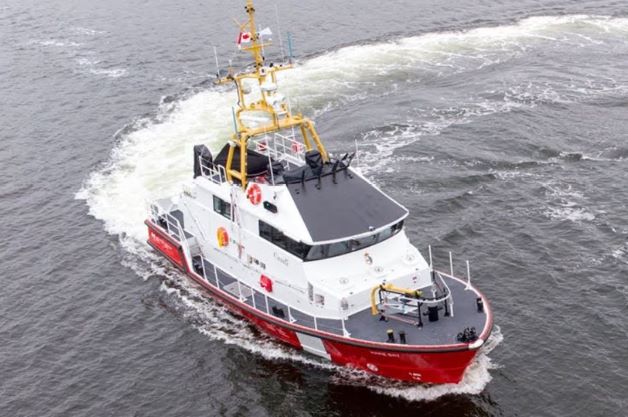 CCGS Hare Bay was acquired by the Canadian Coast Guard in May 2021. The vessel is the ninth of 20 new search and rescue (SAR) lifeboats that are named after geographical bays across Canada.
The lifeboats are specifically designed, equipped and crewed to respond to search and rescue incidents at sea.
These vessels can operate up to 100 nautical miles from shore, maintain a maximum 30-minute state of readiness, and are typically ready to respond the moment an alert is received.
New search and rescue vessels are being stationed across Canada to provide key search and rescue services including searches on the water, response to marine distress calls, as well as assistance to disabled vessels.
A series of 20 new search and rescue vessels are being built by Chantier Naval Forillon and Hike Metal. In 2018, the Canadian government decided to invest in eight new SAR lifeboats for the Canadian Coast Guard.
So far, seven of the lifeboats have been delivered to the Atlantic Region.
"I am pleased to see CCGS Hare Bay dedicated into service. The investment in this vessel under the National Shipbuilding Strategy is ensuring that search and rescue personnel have state-of-the-art equipment that allows them to do their job safely, effectively and efficiently," Joyce Murray, Minister of Fisheries, Oceans and the Canadian Coast Guard commented.
These new high-endurance SAR lifeboats are enhancing the Canadian Coast Guard's search and rescue capabilities. Vessels from this class are named after bays in Canada and are being built under the Federal Infrastructure Initiative, the Fleet Renewal Plan and Oceans Protection Plan.