HII's amphib warships demonstrate LDUUV operation capabilities
American defense and technologies partner Huntington Ingalls Industries (HII) has carried out successful demonstration of HII-built amphibious warships to launch, operate with and recover large-diameter unmanned underwater vehicles (LDUUV).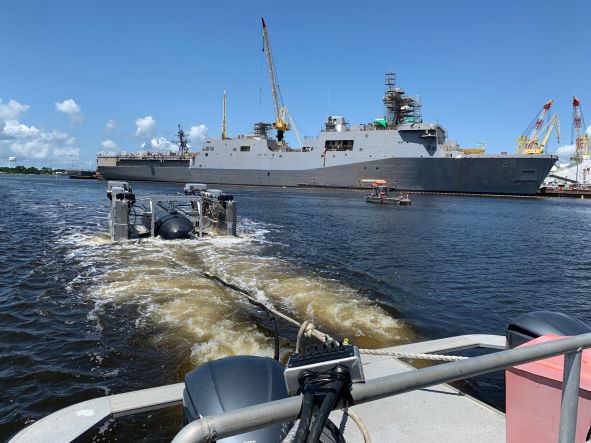 The research and development initiative between HII's Ingalls Shipbuilding and Mission Technologies divisions is among a portfolio of corporate-led and funded internal research and development efforts.
They are aimed at advancing mission-critical technology solutions in support of HII's national security partners.
"HII is committed to advancing the future of distributed maritime operations and demonstrating our capability to support unmanned vehicles on amphibious ships," said Kari Wilkinson, president of Ingalls Shipbuilding, which hosted and partnered in the demonstration.
"This is a great example of how HII can leverage expertise across divisions to develop … solutions for customers," noted Andy Green, president of Mission Technologies.
"HII is focused on growing critical enabling technologies, like unmanned systems and AI/ML data analytics, to help further enhance the capabilities of our national security platforms."