Singapore-based marine engineering company Sembcorp Marine (SembMarine) has secured an engineering, procurement and construction contract (EPC) to build a research support vessel for the Brazilian Navy.
As informed, the company received the deal through its subsidiaries, Estaleiro Jurong Aracruz (EJA) and Sembcorp Marine Specialised Shipbuilding (SMSS). The contracting party is the state-owned company linked to the Ministry of Defence in Brazil Emgepron.
The contract, valued at $150 million, involves a newbuild support vessel, the NApAnt, for the Brazilian Navy for scientific research deployment in the Antarctic.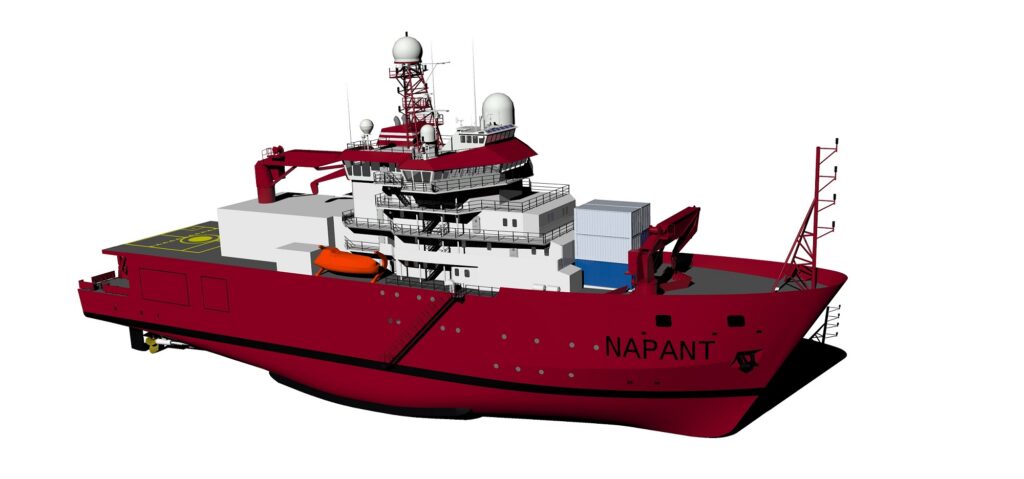 Measuring 93.9 metres in length, 18.5 metres in width and weighing about 5,800 metric tonnes with a draft of six metres, the NApAnt will be built to navigational ice field standards, classified as P-6.
The project will be conducted through EJA shipyard in Brazil to comply with the requirement of local content.
"The Company is pleased that its proposal fulfilled key project criteria of vessel performance and specification; robust business financial model; rigorous construction methodology; including detailed lifecycle management and integrated logistical support. We are privileged to support the Brazilian Navy's oceanographic and scientific programme in the Antarctic through this project," William Goh, Chairman of EJA said.
Admiral Jose Augusto Vieira Da Cunha De Menezes, General Director of Material of Navy added: "The acquisition of the new Antarctic Support Ship by the Brazilian Navy is of strategic importance for the country, thus providing the maintenance of the Brazilian presence in the Antarctic continent and the continuity of the scientific research that has been carried out at the Comandante Ferraz Antarctic Station."
Construction of the new vessel will start this year with scheduled completion in the third quarter of 2025.
Upon completion, NApAnt will replace the ocean support vessel (NApOc) Ary Rongel (H-44) which is approaching the end of its life cycle.
The vessel is expected to add a new operative dimension to the Brazilian Antarctic Program, the officials concluded.