US Navy fires commanding officer of destroyer USS Preble
The commanding officer of US Navy's Arleigh Burke-class destroyer USS Preble (DDG 88), Cmdr. Peter Lesaca, was relieved of command on 14 June.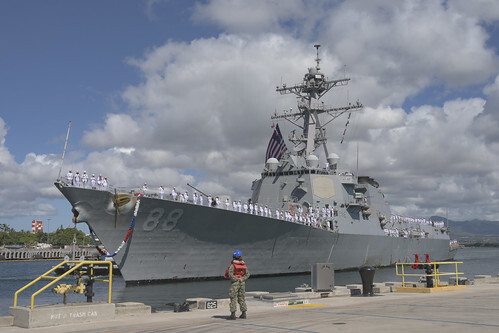 As disclosed, Lesaca was relieved by Capt. Patrick H. O'Mahoney, commodore, Destroyer Squadron (COMDESRON) 23. The reason behind this decision, according to the navy's statement, is "due to loss of confidence in his ability to command".
Now Capt. Larry Repass, deputy commodore, Destroyer Squadron 23, will assume the duties as commanding officer until the permanent and qualified relief arrives.
The officials noted that navy's commanding officers are held to high standards of personal and professional conduct.
They are expected to uphold the highest standards of responsibility, reliability and leadership, and the US Navy holds them accountable when they fall short of those standards, the statement read.
Last week, the Navy revealed it had removed three leaders, two from the leadership team of destroyer USS Bulkeley. Commanding officer Cmdr. Devine Johnson and Command Master Chief Petty Officer Earl Sanders.
Capt. Jeffry Sandin was relieved as commanding officer of Recruit Training Command in Great Lakes, Ill.
USS Preble is the 38th destroyer of its class and the sixth warship named in honor of Commodore Edward Preble, who served in the American Revolutionary War and was one of the early leaders of the US Navy.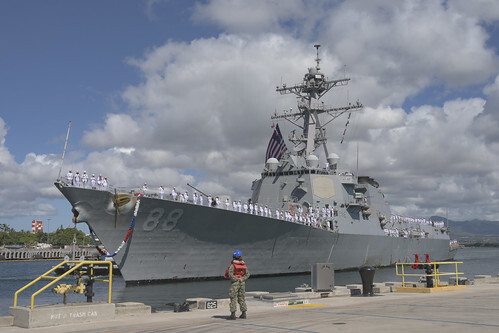 The vessel was launched on 1 June 2001 and was christened on 9 June 2001. On 9 November 2002, it was commissioned during a ceremony at the Commonwealth Pier/World Trade Center in Boston, Massachusetts.