Sixteen NATO allies and partner nations concluded the 51st iteration of Baltic Operations 2022 (BALTOPS22) in Kiel, Germany, on 17 June.
Led by the US Sixth Fleet, BALTOPS 22 was commanded and controlled by STRIKFORNATO. From the staff's headquarters in Oeiras, Portugal, Rear Adm. James Morley, STRIKFORNATO deputy commander, was responsible for ensuring participants met all training objectives.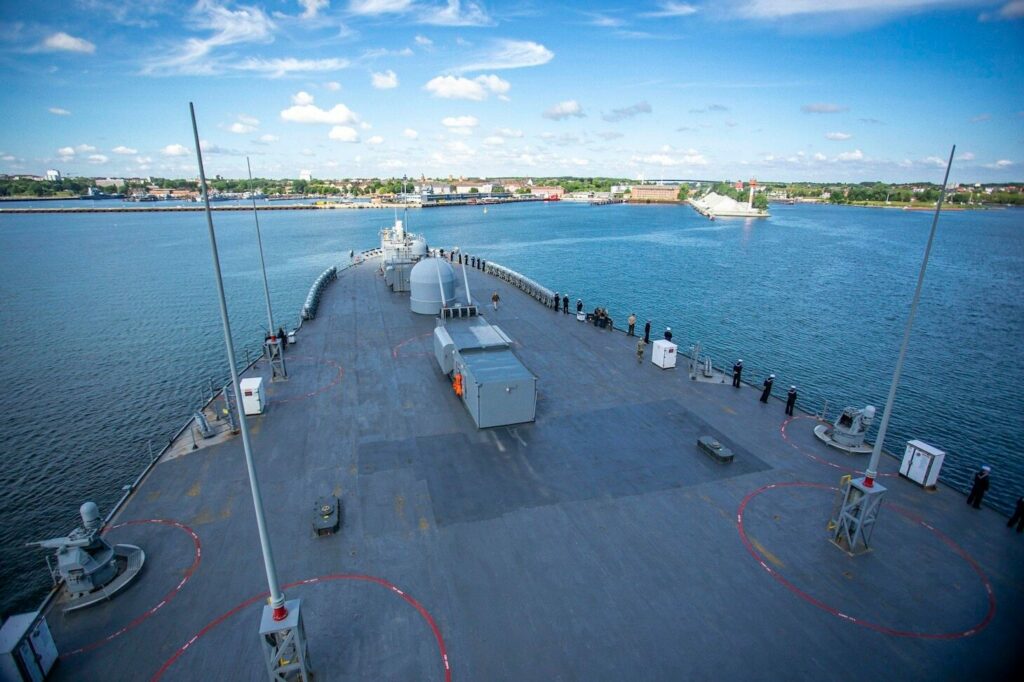 The exercise, which started in Stockholm on 5 June, featured 47 ships, 89 aircraft, and 7,000 personnel.
Participating nations included Belgium, Bulgaria, Denmark, Estonia, Finland, France, Germany, Latvia, Lithuania, the Netherlands, Norway, Poland, Sweden, Turkey, the UK, and the US. These countries participated alongside one another to test the flexibility, adaptability, and capabilities of maritime and amphibious forces.
Though this is not the first time Sweden has participated in BALTOPS, this drill was unique because it coincided with the celebration of the Swedish Navy's 500th anniversary. Sweden provided significant support to BALTOPS 22, including hosting the pre-sail conference in Stockholm and numerous events on Swedish territory and in Swedish waters and airspace.
Rear Adm. John Menoni, commander, Expeditionary Strike Group Two, and head of all amphibious forces during the exercise, remarked how BALTOPS 22 provided participant forces a two-week window to operate unified and "not just ensuring the radios and weapons work well," but rather "in the way we sail and fight together."
Menoni also noted several instances in which forces stepped beyond know warfare methods to push limits with new technologies at sea and ashore.
At sea, ships conducted tactical maneuvering, anti-submarine warfare, live-fire training, mine countermeasures operations, and replenishments at sea.
The Swedish submarine participating in the exercise, the UK's Daring-class air-defense destroyer HMS Defender (D 36), and aircraft from other participating nations trained in anti-submarine warfare. Meanwhile, mine operations served as an ideal area of focus for testing new technology.
Scientists from five nations brought the latest advancements in unmanned underwater vehicle (UUV) mine hunting technology to the Baltic Sea to demonstrate the vehicle's effectiveness in operational scenarios.
The BALTOPS Mine Counter Measure Task Group ventured throughout the Baltic region practicing ordnance location, exploitation, and disarming in critical maritime chokepoints.
In an effort to adapt to the ever-changing operating environment, the STRIKFORNATO staff coordinated several other focus areas designed to train task group commanders' decision-making abilities with regard to weather, new operating domains, and personnel support.
Follow Naval Today on: