UK's HMS Prince of Wales meets up with Spanish aircraft carrier in "a display of force"
The Royal Navy's Queen Elizabeth-class aircraft carrier HMS Prince of Wales has operated alongside Spain's aircraft carrier Juan Carlos in the Gulf of Cadiz during NATO mission in Spain.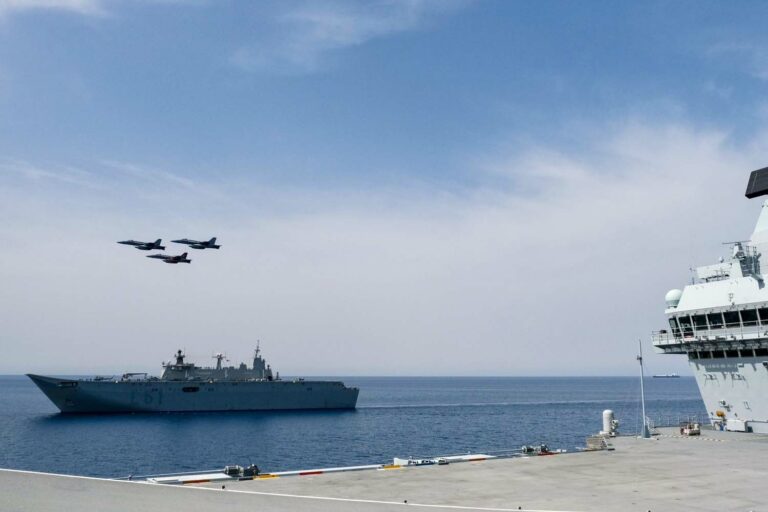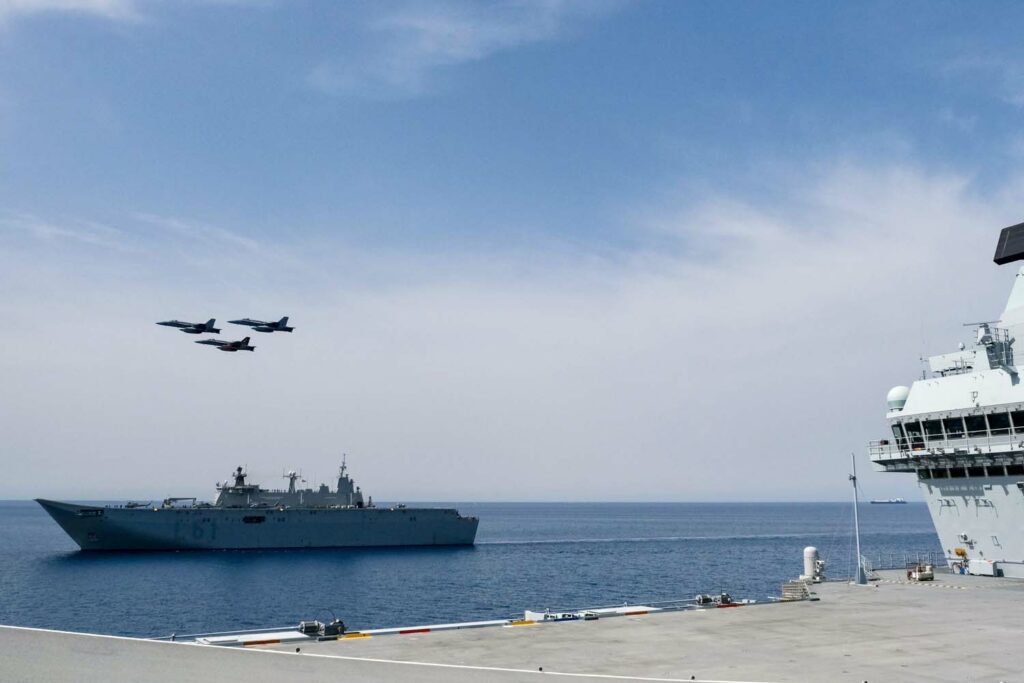 HMS Prince of Wales was involved in its role as NATO's command ship, which means the vessel is ready to deploy quickly in response to crises as part of the alliance's Response Force.
Now, the ship is returning home to Portsmouth after being involved in Spain's naval exercises Flotex 22 off their Atlantic coast, boosting security and NATO allies' ability to operate together in the region.
The aircraft carrier operated with Spanish flagship Juan Carlos I and worked on commanding and controlling the multinational NATO force, enhancing allies' ability to operate together.
Landing helicopter dock (LHD) Juan Carlos I, the Spanish Navy's biggest vessel which can also serve as an aircraft carrier, was launched in March 2008 and delivered to the Spanish Navy in September 2010. It was built by Spanish shipbuilder Navantia at its Ferrol shipyard.
The NATO task force, made up of 20 ships from six nations, was assembled to show the alliance's commitment to the region's prosperity and security ahead of the NATO Madrid summit.
The head of the Spanish Marine Corps, Major General Rafael Roldán Tudela, came aboard HMS Prince of Wales during Flotex 22 to see Britain's newest aircraft carrier.
"After nine days working together, I would like to thank you for your participation in Flotex 22," said Major General Tudela.
"For the Spanish Navy, the Fleet and for me personally it has been a great pleasure to integrate HMS Prince of Wales with our units during these days.," he concluded.