Spanish Navy's F-110 class frigate project hits a new milestone
Spanish shipbuilder Navantia has concluded the critical design review of the F-110 frigate program, which means the culmination of the ship's design and its readiness for full fledge production.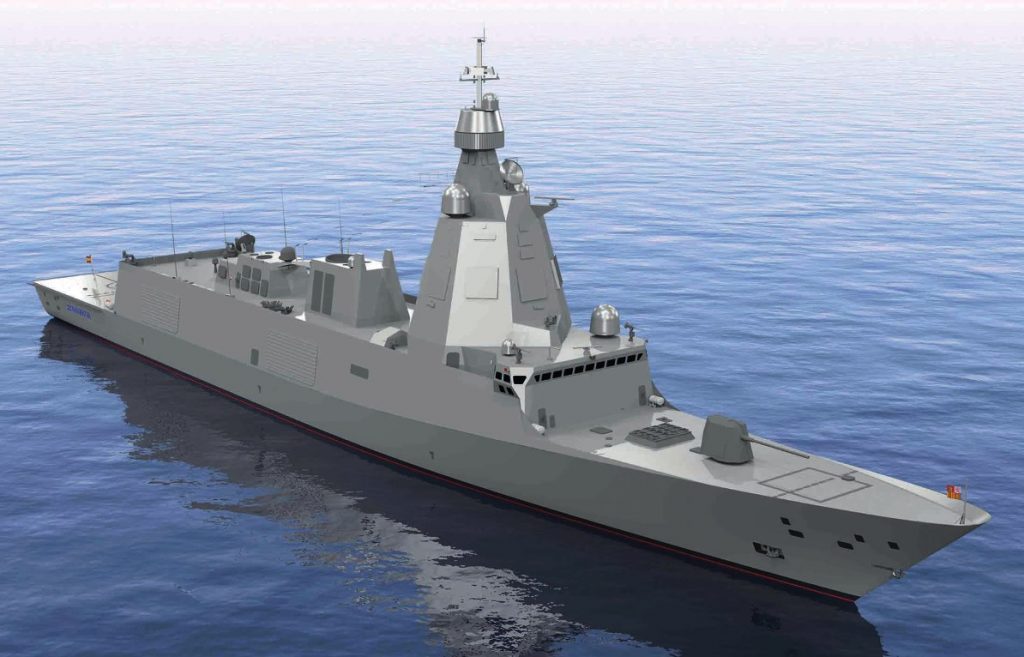 The CDR process began last December and was fulfilled in June with around 30 technical sessions and two plenary sessions held at Navantia's shipyard in Ferrol, on 21 and 22 June. The level of technical maturity of the F-110 design is the highest ever reached in Navantia's programs, the firm noted.
The plenary sessions were attended by representatives of the Ministry of Defence, the Spanish Navy and Navantia, as well as the US Navy and suppliers such as Lockheed Martin, Indra, Thales, Ingeteam and Ferri.
On 23 June, the CDR closed with the executive session, which was attended by officials from the Directorate General for Armaments and Material (DGAM), the navy's Logistics Support Headquarters (JAL) and the Naval General Staff (EMA).
This milestone, key in the development of a system as complex as the F-110 smart frigate, is a fundamental element within the program, as it ensures that the design meets the capabilities requested by the Ministry of Defence, according to the company.
The construction of the first pilot blocks of the F-111, the first of its class, began in April in a cut of the first steel ceremony.
The beginning of the manufacturers, as well as the progress in the purchase of equipment and materials, have made it possible to reach the CDR with a full guarantee of production work and with properly trained personnel.
The development of the design, fully validated after this review, has included a significant contribution from suppliers and collaborating industry, which has had to adapt its proposals to the new developments and capabilities that the frigate will incorporate.
In fact, this CDR has included new elements not contemplated in previous programs, given the digital and smart profile of the new frigate, analyzing the functionality of the future digital twin.
Thus, this milestone boosts Navantia's international strategy as the F-110 design is now ready to be showcased to international partners, the company emphasized.
All the five F-110 class frigates will be delivered by 2032.