Turkish Navy's LPD Anadolu conducts sea acceptance tests
Turkish Navy's landing platform dock (LPD) TCG Anadolu, designed by Navantia and built at Sedef Shipyard, has conducted its official sea acceptance tests (SATs).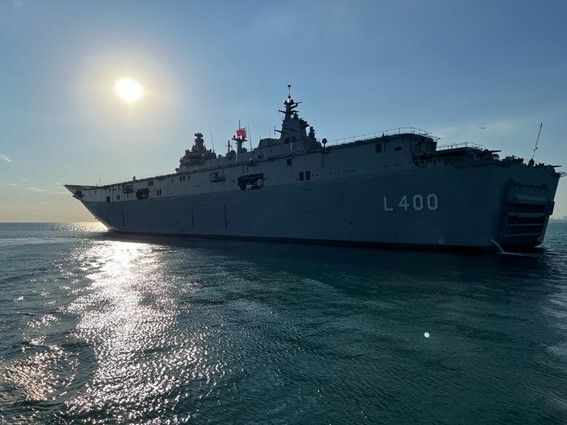 The tests were conducted between 20 and 24 June, according to the Spanish company Navantia. Navantia and Sedef Shipyard signed a contract for the construction of the LPD, which is based on Navantia's Juan Carlos I-class design, in 2015.
As earlier reported by Naval Today, the vessel started its sea trials in February this year. The images posted on social media showed the vessel was pulled from the port with two tugboats in the Sea of Marmara.
TCG Anadolu combines the characteristics of a landing helicopter dock and an aircraft carrier. It is named after the peninsula of Anatolia which forms the majority of the landmass of Turkey.
The vessel features 232 meters in length and 32 meters in width. The construction works began on 30 April 2016 while the keel was laid on 7 February 2018.
According to Turkey's officials, the ship will be equipped with Bayraktar TB3 UCAV, which can land and take off on ships with short runways.