Royal Navy bids adieu to HMS Echo after two decades of service
Survey ship HMS Echo's 20-year Royal Navy career formally ended on 30 June at a decommissioning ceremony at Portsmouth Naval Base.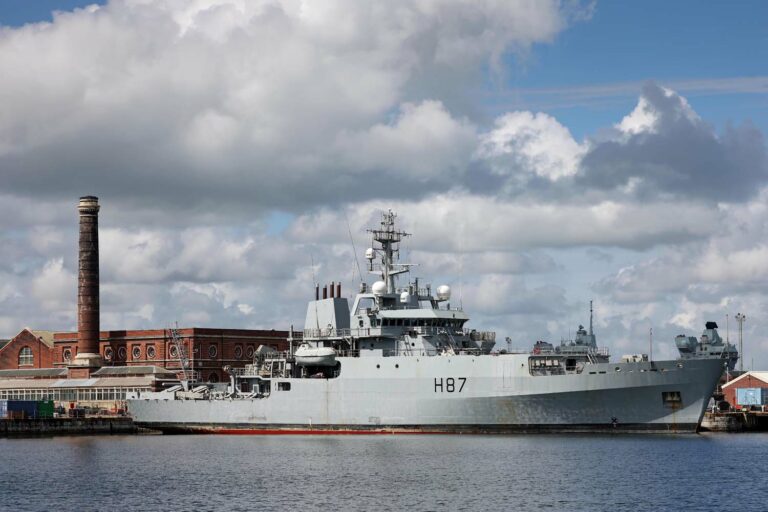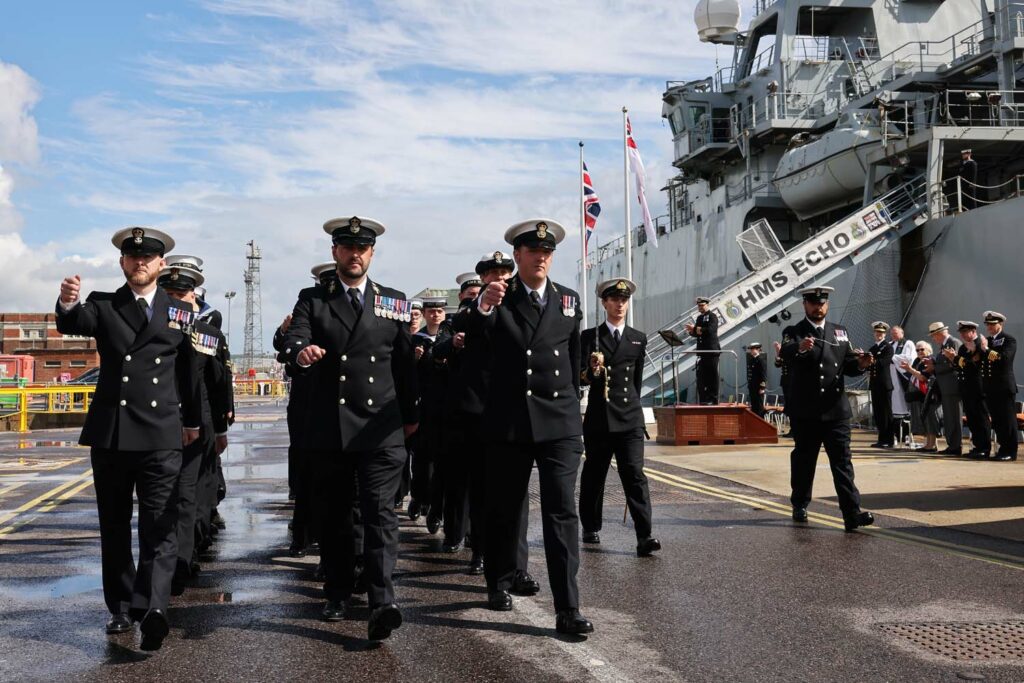 The ship was the first of two Echo-class survey ships, alongside HMS Enterprise, which is still in service, designed for hydrographic and oceanographic operations across the world. 
The 5,000-tonne ship was commissioned in Portsmouth but was based at Devonport Naval Base during two decades of service.
In 2018, the vessel visited Ukraine, becoming the first Royal Navy ship to visit Ukraine since the Sea of Azov crisis when Russian forces seized three Ukrainian Navy vessels and detained Ukrainian sailors.
Recently, Echo was deployed to the Baltic and Arctic and searched for the wreck of one sunken Second World War cruiser and updated existing information about another, HMS Edinburgh.
The unit also studied the wrecks of Second World War vessels, Wilhelm Gustloff and Goya.
More than 16,000 people perished when they were sunk in Germany's Operation Hannibal in 1945, the evacuation of German soldiers and civilians from East Prussia as the Red Army closed in.
Using its specialized multibeam echo sounder, a device used to map the sea floor, Echo was able to show the destruction caused by Russian submarine torpedoes that struck the German ships.
As the White Ensign was lowered on HMS Echo for the final time in Portsmouth, it marked the beginning of a new approach to the Royal Navy's hydrographic and meteorological operations.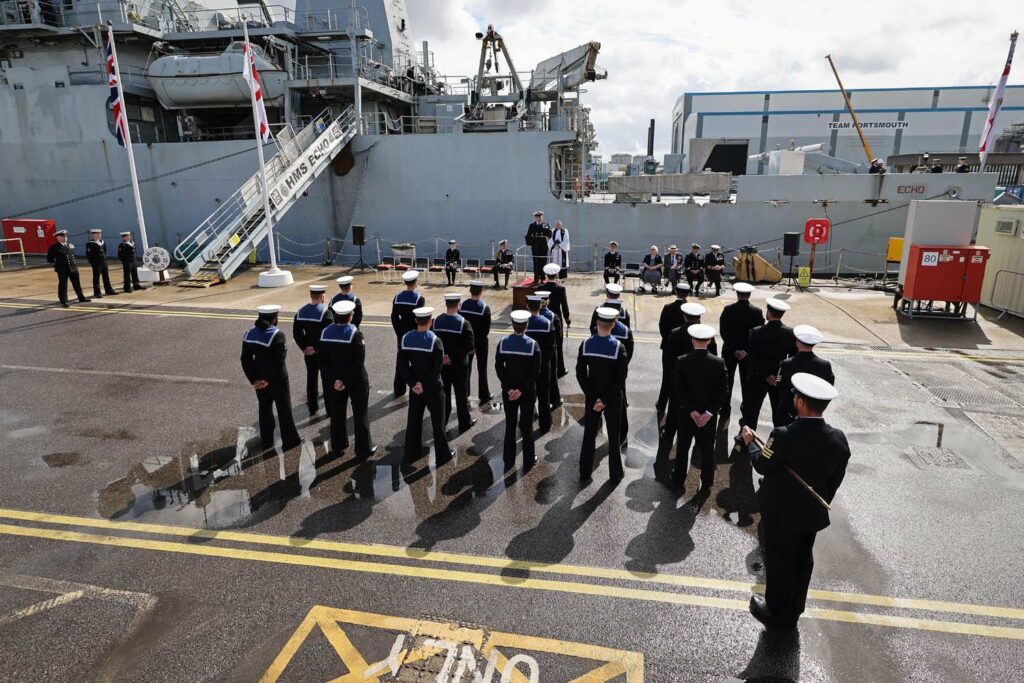 The Future Military Data Gathering program will see the use of more modern equipment, autonomous systems deployed and the introduction of new survey craft later this year.