US Navy's George H. W. Bush CSG certified to deploy
The sailors, ships, squadrons, and staff of the US Navy's George H. W. Bush Carrier Strike Group (CSG) successfully completed the final deployment certification exercise on 30 June.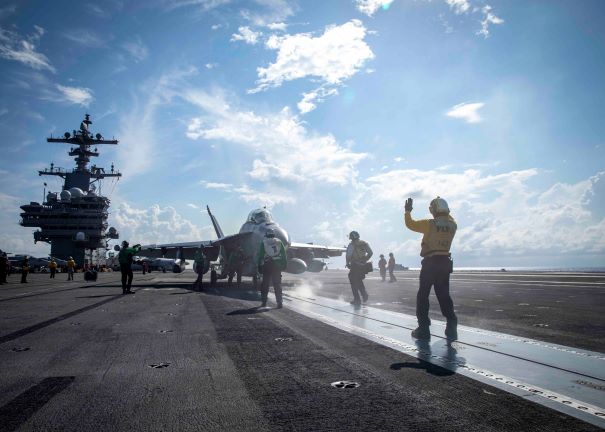 In addition to the U.S. Navy participants, the 26th Marine Expeditionary Unit from Camp Lejeune, North Carolina, the Italian destroyer ITS Caio Duilio (D 554) and submarines from Brazil and Colombia joined the strike group to increase interoperability and capability with the partners.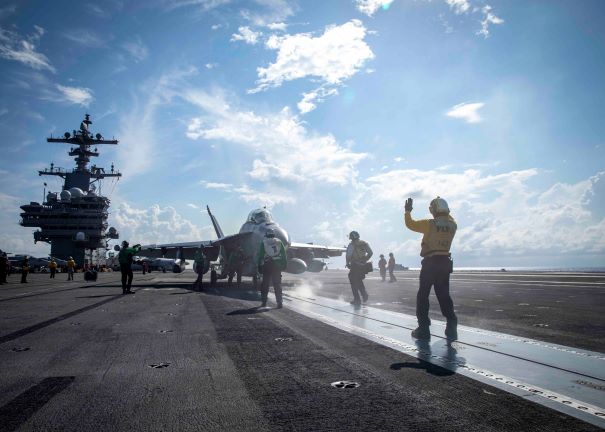 The event happened during composite training unit exercise (COMPTUEX), which was led by Carrier Strike Group (CSG) 4.
COMPTUEX is designed to fully integrate the GHWBCSG, under the command of CSG 10, as a cohesive, multi-mission fighting force.
The exercise  lasts several weeks, during which units are tested on their proficiency and readiness for deployment through scenario-based, live training, that increases in complexity and intensity.
Furthermore, the drill allowed the ships, aircraft, and staffs to work together in response to specific scenarios across all warfare areas, and to refine their ability to communicate and fight alongside one another in a realistic training environment that included academic, synthetic and live training events.
"The job of the embarked CSG 4 staff is to mentor, train and assess deploying carrier strike groups on the east coast," said Rear Adm. Rich Brophy, commander, CSG 4.
"Carrier Strike Group 10 demonstrated the flexibility and proficiency necessary to certify in all required mission areas. The strike group is fully ready for any contingency or operations ahead."
During COMPTUEX, the strike group also conducted the fourth iteration of the NATO vignette developed by CSG 4 and Combined Joint Operations from the Sea Centre of Excellence (CJOS COE).
NATO vignette refers to a period of time during which a NATO command exercises command and control of exercise participants. The GHWBCSG team rehearsed a transfer of authority (TOA) of command and control between the US 2nd Fleet and Naval Striking and Support Forces NATO (STRIKFORNATO).
The strike group used NATO reporting procedures, messaging formats and chat capabilities, reinforcing command and control and aligning communications channels to ensure a seamless process in the event of a crisis.
NATO vignettes also support the development of interoperability requirements for future force generation and improve allied maritime command and control linkages that are vital in all phases of warfare.
GHWBCSG's major command elements are the aircraft carrier USS. George H.W. Bush (CVN 77), Carrier Air Wing (CVW) 7, Destroyer Squadron (DESRON) 26, the Ticonderoga-class guided-missile cruiser USS Leyte Gulf (CG 55), the Information Warfare Commander, and Italian Navy destroyer ITS Caio Duilio (D 554).
The ships of DESRON 26 within the GHWBCSG are USS Nitze (DDG 94), USS Truxtun (DDG 103), USS Farragut (DDG 99) and USS Delbert D. Black (DDG 119).