Philly Shipyard cuts steel for third US national security multi-mission vessel
The construction of the third National Security Multi-Mission Vessel (NSMV) for the Maine Maritime Academy has begun, marking another major milestone for the US Department of Transportation Maritime Administration's (MARAD) NSMV program.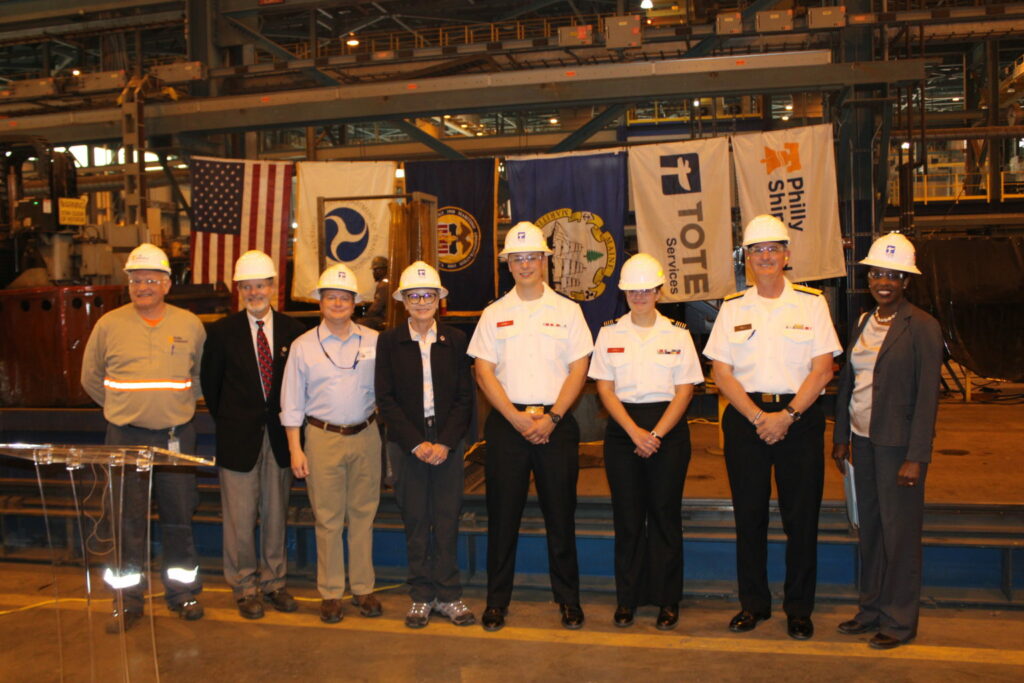 On 11 July, TOTE Services and Philly Shipyard celebrated the cutting of steel for the third NSMV vessel which is a part of the program designed to provide a purpose-built, state-of-the-art training platform for state maritime academies in New York Massachusetts, Maine, Texas, and California, respectively.
The vessel is contracted for delivery to the Academy in Castine by the end of 2024.
In addition to providing training for America's future mariners, these five NSMVs will be available to support humanitarian assistance and disaster relief missions in times of need.
To remind, in May 2019, MARAD awarded TOTE Services a contract to be the Vessel Construction Manager (VCM) for the NSMV program.
TOTE Services then hired Philly Shipyard to construct the first two NSMV training ships with options for the remaining three.
Following the initial contract, in early 2021, the shipyard received subsequent order from TOTE Services for the construction of two additional NSMVs.
Finally, a contract to construct the fifth NSMV was awarded to Philly Shipyard in April this year.
Construction of the first two vessels is well underway with contracted delivery of NSMV I to SUNY Maritime College in 2023 and NSMV II to Massachusetts Maritime Academy in 2024.
"Just over two years ago, we received the initial order from TOTE Services for two NSMVs which officially ended our production gap and breathed new life into our shipyard", said Steinar Nerbovik, President and CEO, Philly Shipyard.
"Today, we proudly cut steel on a vessel destined for the docks of Maine Maritime and add a third ship to the active production lines within our yard. I want to thank everyone involved with this project to date and look forward to seeing the cadets welcome their new training vessel in 2024."