South Korea wants to buy MK 54 lightweight torpedoes from US
The US State Department has made a determination approving a possible foreign military sale to the Republic of Korea of MK 54 lightweight torpedoes, the US Defence Security Cooperation Agency (DSCA) revealed.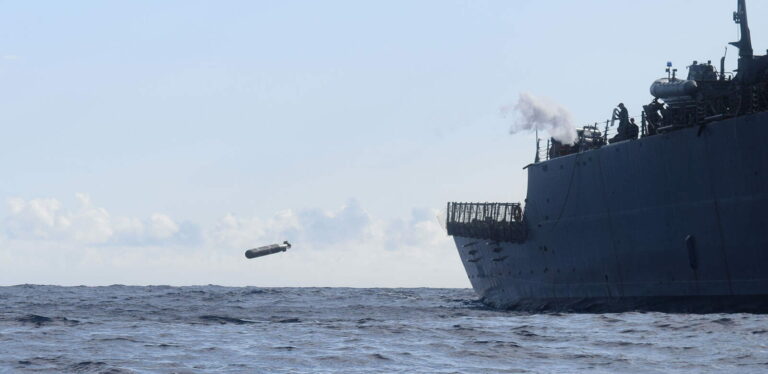 As informed, the Korean officials requested to buy MK 54 all up round lightweight torpedoes.
The request also includes related equipment recoverable exercise torpedo, storage and issue facility, torpedo containers, as well as air launch accessories for rotary wing along with classified and unclassified torpedo spare parts.
The estimated value of the equipment is $130 million. The equipment will be installed on South Korea's MH-60R Seahawk maritime helicopter.
As emphasized in the statement, the proposed sale will improve the country's capability to meet current and future threats.
"This proposed sale will support the foreign policy goals and national security objectives of the United States by improving the security of a major ally that is a force for political stability and economic progress in the Indo-Pacific region," DSCA informed.
MK54 lightweight torpedo is primarily intended as an anti-submarine torpedo for littoral scenarios, but its basic capabilities include operation in both shallow and deep water acoustic environmental conditions.
To remind, US and South Korean navies conducted joint Carrier Strike Group exercise 2022 in the Philippine Sea last month.
The combined forces of Carrier Strike Group (CSG) 5 and Maritime Task Flotilla (MTF) 7 operated together during this bilateral exercise aimed at strengthening the interoperability of the two navies.
Units participating included USS Ronald Reagan (CVN 76), guided-missile cruiser USS Antietam (CG 54), guided-missile destroyer USS Benfold (DDG 65), aircraft from Carrier Air Wing (CVW) 5 and staffs of Destroyer Squadron (DESRON) 15, Carrier Strike Group (CSG) 5, and replenishment oiler USNS Big Horn (T-AO-198).
ROKN surface ships included ROKS Sejong The Great (DDG 991), ROKS Marado (LPH 6112), and ROKS Munmu The Great (DDH 976) commanded by Maritime Task Flotilla Seven (MTF 7).