Indian Navy welcomes first indigenous aircraft carrier Vikrant
The Indian Navy has taken delivery of its first domestically-built aircraft carrier Vikrant from shipbuilding company Cochin Shipyard.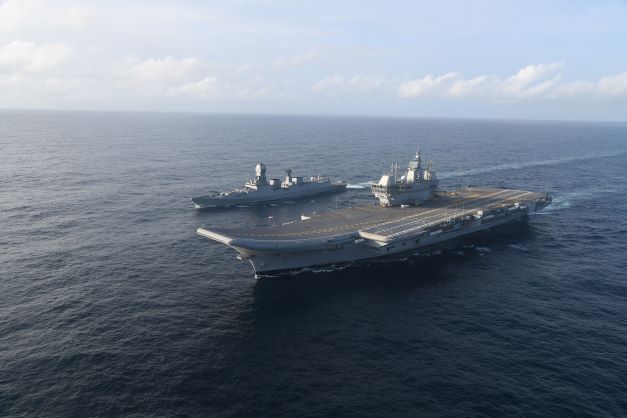 As informed, the vessel was delivered on 28 July, following extensive acceptance trials.
According to the India's Ministry of Ports, shipping and Waterways, the ship is the largest warship ever to be built in India having a deep displacement of~ 45,000 tonnes with a steel structure of 21,500 tonnes.
Vikrant has been built with a high degree of automation for machinery operation, ship navigation and survivability, and has been designed to accommodate an assortment of fixed-wing and rotary aircraft.
The ship will be capable of operating an air wing consisting of 30 aircraft comprising of MIG-29K fighter jets, Kamov-31, MH-60R multi-role helicopters, in addition to indigenously manufactured advanced light helicopters (ALH) and light combat aircraft (LCA).
Using an aircraft-operation mode known as STOBAR (Short Take- Off but Arrested Landing), the IAC is equipped with a ski- jump for launching aircraft, and a set of 'arrester wires' for their recovery onboard, according to the navy.
The ship is powered by four gas turbines totaling 88 MW power and has a maximum speed of 28 Knots. The project has progressed in three phases of contract between MoD and CSL, concluded in May 2007, December 2014 and October 2019 respectively. 
3D virtual reality models and advanced engineering software were used by the Directorate of Naval Design in shaping the design of the carrier.
CSL had also upgraded their shipbuilding infrastructure as well as enhanced productivity skills during the building of the ship. 
To remind, the ship's keel was laid in February 2009, followed by launching in August 2013.